BAM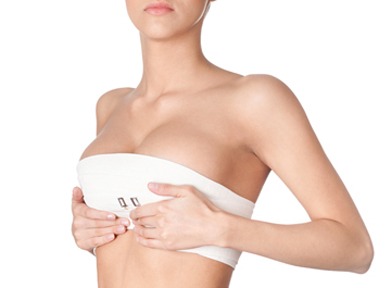 Cosmetic surgery procedures such as breast augmentation mastopexy have vastly improved with the rapid strides made in healthcare and surgical technology. The current procedures are less invasive and more effective in nature. The amount of time taken for one to bounce back depends on their capability to follow post-operative care instructions laid down by their cosmetic surgeon.
The expertise of the breast surgeon you choose plays a major role on the recovery as well. During your initial consultation, your provider will create a customized treatment plan for breast enhancement. Board certified plastic surgeon Dr. Bryson Richards provides breast augmentation mastopexy to patients in Las Vegas, NV, and surrounding locations.
Expected Recovery after Breast Augmentation Mastopexy
It's crucial that you get adequate rest for the first few days after your breast augmentation mastopexy procedure. You should consider staying at home for a minimum period of seven days for quick healing. Most cosmetic surgeons recommend light physical activity after the first three days. This helps in improving blood flow and ensuring a quicker recovery.
However, it's pivotal that you don't overdo any physical activity after your plastic surgery. Try avoiding strenuous activities, such as lifting heavy objects, running after a pet, playing softball or volleyball, and so on. This may put a strain on your incisions. You may undertake vigorous activities after about a month of the surgery.
The extent of surgery plays a major role in determining the time taken for recovery. Women with general good health should be able to resume their work after about 1 to 2 weeks of getting a breast augmentation mastopexy.
Special Post-operative Garments are Crucial
Your surgeon will recommend the use of a special surgical bra. You should wear this following the surgery to improve your recovery and results. Surgical bras are especially important if your implants were placed underneath the chest muscles. You should wear the bra for several weeks at all times, except when taking a bath.
Once the surgeon allows you to remove the surgical bra, you should consider wearing a sports bra to provide your breasts adequate support. A few cosmetic surgeons recommend using wrap-type bandages to make it easy for breast implants to harmonize with breast muscle and tissue. This bandage helps in providing additional support and makes sure that your breasts naturally adapt to the given new shape.
Avoid Tobacco Products
You should quit smoking and consuming tobacco products in any form after getting a breast augmentation mastopexy. This is to prevent your blood vessels from shrinking during post-operative period. Shrunken blood vessels don't allow for regular oxygen flow. Also, nicotine interferes with red blood cell activity. These factors can significantly add to the recovery time and increase the risk of complications.
Managing Pain during Recovery
Your surgeon will prescribe painkillers for you to deal with bruising and pain following the plastic surgery. The prescription medicines will also help with swelling and mild soreness. It's vital that you refrain from performing activities that require complete attention, such as driving while on these medications. Cosmetic surgeon Dr. Bryson Richards receives patients from Las Vegas, NV, and nearby areas for breast augmentation mastopexy.
Contact Las Vegas Board Certified Plastic Surgeon Dr. Richards to Schedule a Consultation
If you would like more information on cosmetic surgery procedures and treatments performed by Las Vegas, Nevada plastic surgeon, Dr. Bryson Richards please contact us at 702.870.7070
Taking new patients from Las Vegas, Bullhead City,  Laughlin, Pahrump, Mesquite NV and surrounding areas.