Nipple
Plastic Surgery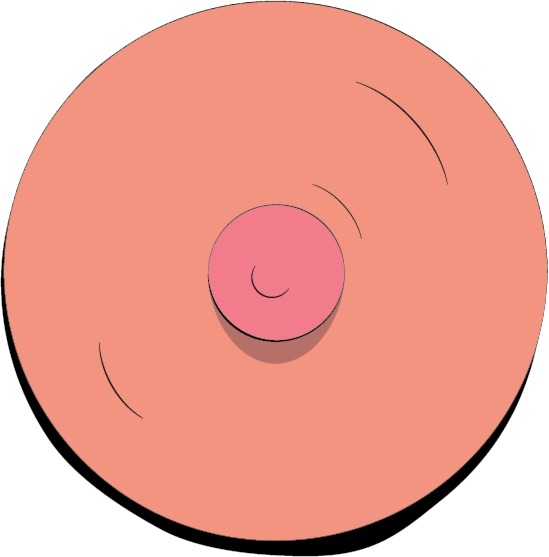 Women often fret over the appearance of their breasts, wondering if they are the right size and shape. Sometimes, it is the appearance of the areolas and nipples that is the source of worry. While there is no right and wrong shape and size for breasts, nipples and areolas, areola reduction surgery can certainly help you achieve the look you want. 
Board certified plastic surgeon Dr. Bryson Richards provides nipple and areola reduction surgery to patients in Las Vegas, NV, and surrounding locations.  
Who is a Candidate for Areola Reduction 
Surgery
The size and shape of your areolas is often determined by genetics. However, it may change with age or due to weight gain, or following pregnancy and breast feeding. In most of these situations, the change is caused by a loss of skin elasticity that makes it sag. This is not a medical issue but may be a cosmetic one. 
If you are unhappy with the shape and size of your areolas or nipples, areola reduction cosmetic surgery can help you gain the exact appearance you desire. It may also be combined with other cosmetic breast surgery techniques such as breast lift or augmentation or breast reduction surgery for best results. 
About Areola Surgery
Areola reduction plastic surgery is a procedure used to decrease the size of the areola which is the pigmented skin surrounding the nipple. It is also useful to deal with puffy or prominent nipples. The surgery itself takes around 1 to 2 hours and the difference in shape and size of the areola is visible soon after.  
What the Procedure Involves
Areola reduction procedure is performed at the doctor's office or clinic or in a hospital on an outpatient basis. A tiny incision is made around the nipple, a little of the dark part of the areola is removed and the cut is then closed with dissolvable sutures. Overnight stay in the hospital is not necessary, and after the anesthetic effect wears off, you will be sent home. You have to see the surgeon after one week for a follow-up. 
Post-Surgical Care
Your surgeon will advise the following after areola reduction surgery for a safe and quick recovery: 
Use an ice compress to reduce swelling of the breast.

 

Avoid reaching above your head and bending over for the first few days after surgery.

 

Do not lift things weighing more than 1 kg during this recovery period.

 

Wear a support bra for at least 3 weeks after the surgery to support the breasts and avoid discomfort or soreness.

 
Within a few days of the surgery, you can have a shower and get back to your routine level of activity. Changes in the size and shape of the areola will be visible soon after the surgery.  
Over time, the minor scar left at the site of the incision will also fade away, leaving you with the perfect breast appearance you desire. Cosmetic surgeon Dr. Bryson Richards receives patients from Las Vegas, NV, and nearby areas for nipple and areola reduction surgery.  
Contact Las Vegas Board Certified Plastic Surgeon Dr. Richards to Schedule a Consultation
If you would like more information on cosmetic surgery procedures and treatments performed by Las Vegas, Nevada plastic surgeon, Dr. Bryson Richards please contact us at 702.870.7070
Taking new patients from Las Vegas, Bullhead City,  Laughlin, Pahrump, Mesquite NV and surrounding areas.