IV Therapy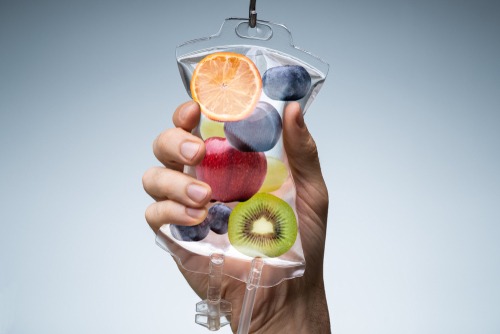 IV therapy or intravenous vitamin B complex helps in boosting body's energy levels and maintaining healthy functioning of the various organs. You may want to consider taking vitamin B supplements if you catch yourself getting irritable or moody. The same holds true if you have lost your motivation or drive and don't feel like yourself anymore.
Vitamin B complex refers to a range of vitamins that perform different functions in the body. Many of them are antioxidants that work towards blunting free radicals that may otherwise cause damage and diseases. Other vitamins create blood cells or boost the immune system function.
You can go strong the entire day by taking a combination of vitamin B supplements. You ensure maximum health by supplementing vitamin B through an IV drip. This is because the body finds it easier to absorb vitamin B through an IV drip. Crohn's disease, celiac disease, and other autoimmune disorders may make it hard for the body to absorb vitamin B efficiently.
Board certified plastic surgeon Dr. Bryson Richards provides Vitamin B IV therapy to patients in Las Vegas, NV, and surrounding communities.
What Is Included in Vitamin B Complex?
Vitamin B complex includes a combination of eight different B vitamins:
B1, B2 and B3
B5, B6 and B7
B9 and B12
You may suffer from a variety of health disorders if your body doesn't absorb enough vitamins. This includes fatigue, irritability, anemia, and skin rashes among others. Depression and nausea are a few symptoms of low vitamin levels.
Vitamin B Complex Benefits
Vitamin B plays an essential role in the following:
Growth of red blood cells
Adequate appetite levels
Proper digestion
Cardiovascular health
Hormone production
Wellness Effects of IV Therapy B-Complex
You can enjoy the following benefits with vitamin B IV therapy:
Vitamin B1: Thiamine or vitamin B1 is essential for converting food into energy. This plays a basic role in decreasing weakness, fatigue, and nervous system complications.
Vitamin B2: It is essential for healthy cells. Vitamin B2 (riboflavin) is essential for energy production.
Vitamin B3: Also known as niacin, this nutrient helps with the energy production process and cell maintenance.
Vitamin B5: Pantothenic acid breaks down fats in the body and converts food into energy.
Vitamin B6: Pyridoxine is vital for metabolism and over 100 enzyme reactions.
Vitamin B7: Biotin is also known as the "hair, skin, and nails" vitamin. It is essential for converting fats and carbs into proteins.
Vitamin B9: Folic acid is useful for making new DNA and cells.
Vitamin B12: This vitamin is necessary for the healthy development of blood cells, nerve cells, and DNA.
How Soon Can You Seen Results from B-Complex Booster IV Therapy?
Majority of patients notice changes and feel benefits almost immediately. However, the body reacts differently to different treatments and nutrients. Because everyone's body is not the same, the time taken by a particular treatment to show results may vary with each patient. Cosmetic surgeon Dr. Bryson Richards receives patients from Las Vegas, NV, and nearby areas for Vitamin B IV therapy.
Contact Las Vegas Board Certified Plastic Surgeon Dr. Richards to Schedule a Consultation
If you would like more information on cosmetic surgery procedures and treatments performed by Las Vegas, Nevada plastic surgeon, Dr. Bryson Richards please contact us at 702.870.7070
Taking new patients from Las Vegas, Bullhead City,  Laughlin, Pahrump, Mesquite NV and surrounding areas.