IV Therapy Wellness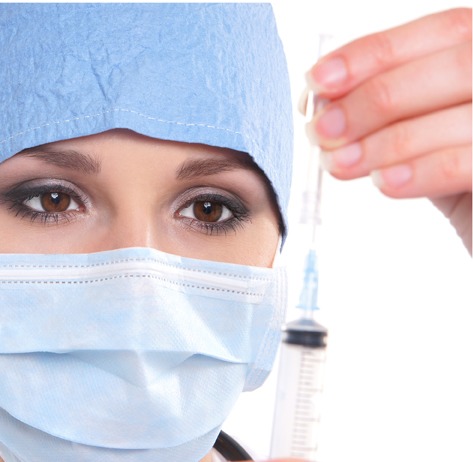 You need to maintain adequate nutritional levels in the body for improving your health. A well-balanced diet, healthy lifestyle, and oral supplements play an important role in ensuring that your body performs optimally.
IV Therapy Health Benefits
Intravenous (IV) vitamin treatments are effective in fighting against flu and cold symptoms. They are an important defense against viruses and infections. The treatments can boost your immune system by delivering the required antioxidants and vitamins to the cells directly.
IV therapy can deliver minerals, vitamins, and antioxidants into the bloodstream directly. Intravenous treatments effectively bypass the digestive system to allow your body to fully absorb the nutrients. The therapy, at the same time, detoxifies the body naturally. It removes harmful free radicals that may contribute to impaired immune function and toxin build-up.
Immune-supporting IV therapy is particularly effective when administered every 3 – 4 months on a regular basis. The body is damaged by free radicals at a cellular level. IV therapy for the immune system protects you from getting sick. It flushes out free radicals from the system and prevents any long-term damage from occurring.
Board certified plastic surgeon Dr. Bryson Richards provides safe and proven IV therapy to patients in Las Vegas, NV, and surrounding locations.
IV Therapy Immunity Benefits
The immune system is responsible for protecting you from illness. However, stress, lack of sleep, poor diet, and other environmental factors can cause the immune system to become weak. IV therapy can play a major role in supporting and strengthening your immunity.
Your treatment provider will carefully select ingredients required by your body to maintain a healthy gut, provide nutritional bioavailability to cells, and process toxins quicker. It's critical to understand that IV therapy alone will not prevent you from falling sick or getting a cold. However, it will minimize the likelihood of you falling prey to pathogens.
Vitamins Supporting Immune Functioning
Vitamin C
This antioxidant works in removing free radicals that may cause damage at a cellular level. It helps in maintaining the circulatory system, boosting immune system, and strengthening bones and muscles. It encourages production of lymphocytes and phagocytes (white blood cells) that help in protecting the body against infection.
Vitamin D
It has both immune-regulatory and anti-inflammatory properties. It is vital for the activation of immune system defenses. You can improve the functioning of your immune cells and protect the body against pathogens with this vitamin.
B-Complex Vitamins
It includes 8 different vitamins that are important for performing a range of important functions. It boosts the body's immunity and keeps energy levels high. It also helps in converting food into energy and maintaining the cardiovascular system.
Glutathione
Glutathione or the master antioxidant provides immune system support, detoxifies the body, maintains gut and liver health, and removes free radicals.
Regular IV Treatments for Enhanced Health
IV vitamin treatments are a great way to improve the immune system. You can replenish the minerals and vitamins in the body with this vitamin and antioxidant-packed therapy. It can ensure your body stays hydrated and flushes out free radicals and toxins. Cosmetic surgeon Dr. Bryson Richards receives patients from Las Vegas, NV, and nearby areas for proven and effective IV therapy.
Contact Las Vegas Board Certified Plastic Surgeon Dr. Richards to Schedule a Consultation
If you would like more information on cosmetic surgery procedures and treatments performed by Las Vegas, Nevada plastic surgeon, Dr. Bryson Richards please contact us at 702.870.7070
Taking new patients from Las Vegas, Bullhead City,  Laughlin, Pahrump, Mesquite NV and surrounding areas.