Spending on Cosmetic Procedures in 2014 Exceeds $12 Billion: ASAPS Report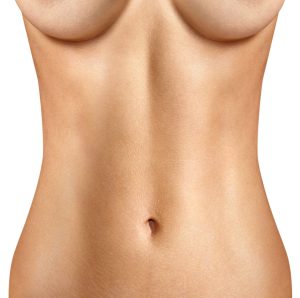 One of the most intrinsic desires of a woman or man is to have an attractive and youthful physical appearance. As a result, advancements in cosmetic surgery and non-surgical aesthetic procedures have generated a growing level of interest in the last two decades. With these procedures, it is possible to delay or reduce the signs of aging, correct aesthetic anomalies, and restore a more attractive figure.
Dr. Bryson Richards is a leading plastic surgeon providing state of the art surgical and non-surgical aesthetic procedures. Dr. Richards receives patients from Las Vegas, NV and surrounding communities.
Growing Preference for Cosmetic Surgery
The 18th annual multi-specialty data report published by the American Society of Aesthetic Plastic Surgery (ASAPS) says that the aggregate spending by Americans on aesthetic procedures has gone up to as much as $12 billion in 2014. This includes both surgical and non-surgical aesthetic treatments. Increase in demand for these procedures is seen nearly across all categories of procedures related to the breast, body and face.
One of the findings of the ASAPS report is that men are increasingly opting for plastic surgery procedures. The amount of money spent by men on aesthetic procedures in the last five years alone has gone up by a whopping 43%. Women's procedures have increased in popularity across the board, but the highest growth has been registered in procedures such as buttock augmentation (up by 89%), labiaplasty (up by 49%), and non-surgical fat reduction (up by 42%) in 2014.
Most Popular Surgical Procedures in 2014
The top five surgical procedures performed in 2014 for both women and men in the US included:
Liposuction (342,494 procedures)
Breast Augmentation (286,694 procedures)
Eyelid Surgery (165,714 procedures)
Tummy Tuck (164,021 procedures)
Nose Surgery (145,909 procedures)
Liposuction remains on top because of the less invasive approaches developed for this surgery and its highly targeted results. Breast augmentation procedure remains highly popular among women due to the FDA approvals and wide acceptance of highly cohesive silicone breast implants. As an experienced cosmetic surgeon, Dr. Richards provides cutting edge surgery as well as non-surgery procedures to patients in Las Vegas, NV and nearby locations.
Most Popular Non-Surgical Procedures in 2014
In 2014, the most in-demand non-surgical aesthetic procedures in the country included:
Botulinum Toxin (3,588,218 procedures)
Hyaluronic Acid Based Fillers (1,696,621 procedures)
Hair Removal (828,480 procedures)
Chemical Peel (484,053 procedures)
Microdermabrasion (417,034 procedures)
Botulinum Toxin Type A based anti-aging injectable solutions for the face such as Botox and Dysport have remained the most sought after cosmetic non-surgical procedures in 2014. Almost 3.6 million treatments were performed during 2014. Soft tissue fillers, particularly hyaluronic acid based fillers such as Juvederm and Restylane, continued to be highly popular with nearly 1.7 million procedures carried out in 2014.
Increase in Demand for Men's Procedures
Men's procedures have continued to grow in popularity from 2010 to 2014. Trends for some of the key men's procedures were as follows during this period:
Surgical Procedures
Blepharoplasty (up 34%)
Male Breast Reduction (up 33%)
Facelift (up 44%)
Non-surgical Procedures
Botulinum Toxin (up 84%)
Hyaluronic Acid Based Fillers (up 94%)
Nonsurgical skin tightening (up 37%)
Intense Pulsed Light (up 44%)
Aesthetic experts anticipate the demand for both surgical and non-surgical procedures to remain in the high growth trajectory over the next several years.
If you would like more information on cosmetic surgery procedures and treatments performed by Las Vegas, Nevada plastic surgeon, Dr. Bryson Richards please contact us at 702.870.7070