Radiesse 
Dermal Filler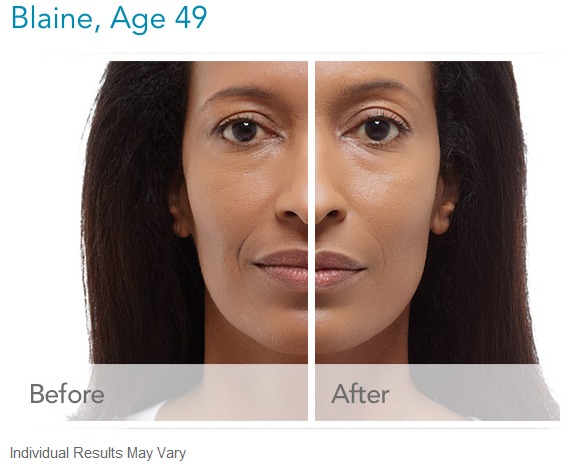 Nasolabial folds, commonly known as laugh lines, occur with age as the facial skin begins to sag. With the loss of natural collagen and elastin fibers in the skin, the underlying tissue disintegrates causing the skin to lose its youthful tone.  
This condition can be effectively corrected with Radiesse dermal filler injections, which will fill these conspicuous lines and restore a smoother, younger looking face. Board certified plastic surgeon Dr. Bryson Richards provides Radiesse facial filler to patients in Las Vegas, NV and surrounding locations.  
How does Radiesse Filler Work?
The active ingredient in Radiesse filler gel is calcium hydroxylapatite (CaHA). This compound is present in the form of microspheres, which are suspended in an aqueous gel carrier. Your treatment provider will directly inject this gel precisely into the targeted sites to fill out and eliminate laugh lines from your face.  
Radiesse dermal filler injection will combat the laugh lines in two ways. At first, the smooth gel will almost instantly plump the facial site (between the nose and mouth) when the injection is placed underneath the nasolabial crease or fold. That is the first phase of the Radiesse function, which creates near instant results.  
The second phase occurs over several weeks and months as the CaHA microspheres trigger the production of fresh collagen fibers in the injected areas. This will cause volumizing and firming up of your facial skin from within. New collagen will create more natural looking and sustainable results that could last for up to two years.  
This is where Radiesse filler differentiates itself from many other dermal fillers, which only perform the filling function and thus produce relatively less sustainable results. In case of Radiesse, new collagen formation occurs, which will continue to work even after the gel and the microspheres have been absorbed in your skin.  
Facial Areas that are Rejuvenated with Radiesse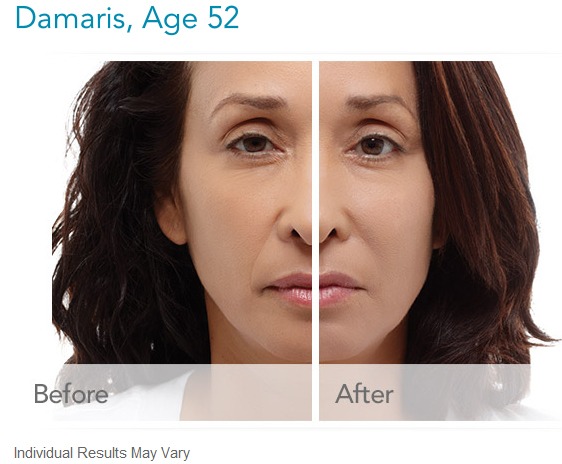 Radiesse is a powerful volumizing filler which will work well on deeper wrinkles and lines, such as laugh lines. It can also be used for a few other facial anti-aging purposes very effectively. These include:  
Laugh Lines  
These are the lines or nasolabial folds that run from your nose down to far corners of your mouth. Loss of skin elasticity and volume that comes with aging leads to laugh lines. Radiesse is a proven FDA approved dermal filler injection to treat this condition.  
Marionette Lines  
The facial lines run vertically downward from the corner of your mouth, and can create an effect of a dull, tired or sad look, even though you may actually be cheerful. Radiesse will successfully eliminate these unwanted facial lines.  
Oral Commissures  
Oral commissures are the corners of your mouth, which can turn downward due to the effects of aging. This condition can occur as your face loses volume, and it can make you appear angry or frowning. Choose Radiesse filler gel to reduce or remove these conspicuous aging signs.  
Pre-jowl areas on either side of your chin can become hollow if other parts of your lower face are sagging. This condition can also cause visible wrinkles in your chin. Radiesse dermal filler can help you get rid of these undesirable effects. 
Cosmetic surgeon Dr. Bryson Richards receives patients from Las Vegas, NV and nearby areas for Radiesse dermal filler injections.  
Contact Las Vegas Plastic Surgeon Dr. Richards to Schedule a Consultation
If you would like more information on cosmetic surgery procedures and treatments performed by Las Vegas, Nevada plastic surgeon, Dr. Bryson Richards please contact us at 702.870.7070
Taking new patients from Las Vegas, Bullhead City,  Laughlin, Pahrump, Mesquite NV and surrounding areas.