Non-Surgical Facelift 
Plasma Pen is a unique non-surgical way to achieve a subtle facelift when you want to avoid facial plastic surgery. Plasma Pen will fight facial lines and wrinkles, volume loss due to collagen breakdown, and sagging facial skin.  
This innovative treatment will target the conspicuous aging signs on your face, while subtly lifting your sagging skin to restore a more youthful looking face. Board certified plastic surgeon Dr. Bryson Richards provides Plasma Pen to patients in Las Vegas, NV and surrounding locations.  
Safe and Proven Treatment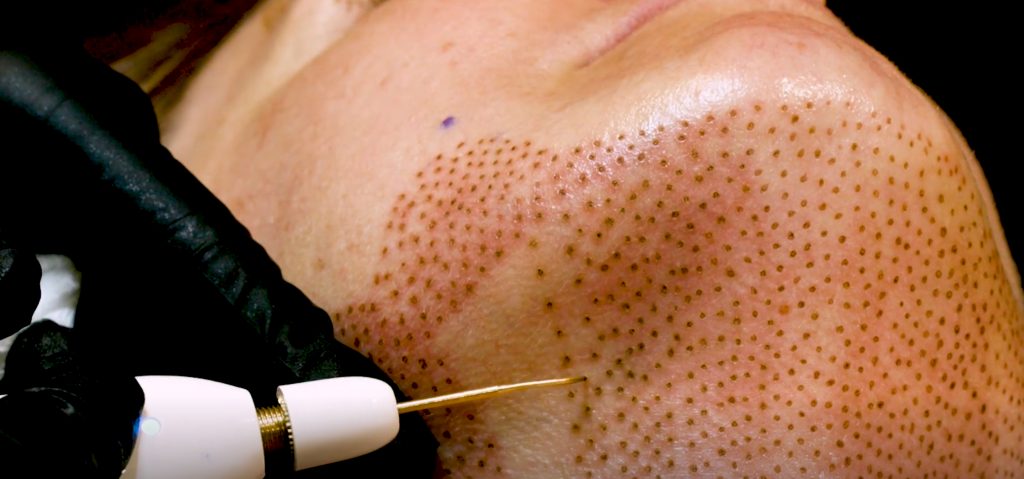 The Plasma Pen non-surgical facelift is a completely safe and clinically proven treatment. It utilizes an advanced skin lifting and rejuvenation device to tighten and lift your facial skin in a non-invasive manner.  
The FDA has approved Plasma Pen device, and it is also widely used in Europe and other countries around the world. In clinical terms, the Plasma Pen is designed to perform fibroblast therapy to stimulate collagen generation in your skin. 
How does it 
work
?
The trained Plasma Pen medical provider will use the device to trigger plasma fibro-blasts in the underlying facial tissue. The plasma will considerably lift, tighten, regenerate, and resurface the targeted areas of your facial skin.  
In technical terms, the Plasma Pen converts electrical energy into diatomic molecular nitrogen in gaseous form. The high precision device will transmit the energized gas to the surface of your skin from above (without making any direct contact with the skin).   
This will cause micro-trauma in the topmost skin layers (epidermis) while disrupting and heating the deeper skin structure at the same time through thermal conduction. This is called the process of fibroblasting. Fibroblasts are essentially connective tissue cells in your body that create new collagen fibers.  
The production of new collagen in the deeper facial tissue will continue to occur over several weeks and months. It will volumize your face and provide a gentle lift to the sagging areas of your facial skin. 
Areas Treated with Plasma Pen 
Plasma Pen device can work most effectively to improve the loose skin in your face and neck area, even though it can address various other body parts as wells. Your treatment provider will determine whether you are a candidate for non-surgical facelift with Plasma Pen. Specific areas that can be significantly enhanced with Plasma Pen treatment include:  
Smile lines and nasolabial folds – These are the lines run from the sides of your nose down to the corners of your mouth. 

 

Marionette lines – These are folds or creases that run straight from the corners of the mouth down to your chin. 

 
Accordion lines – When you are smiling, these are the lines that may occur outside of the mouth. 

 

Jaw line and jowl tightening 

 

Forehead lines 

 

Neck bands and turkey wattle neck 

 

Smoker's lines 

 

Crow's feet around your eyes 

 

Acne scars

 

Lines, 

wrinkles

 and bags around upper and lower eyelids

 
Cosmetic surgeon Dr. Bryson Richards receives patients from Las Vegas, NV and nearby areas for Plasma Pen non-surgical facelift procedure. 
Contact Las Vegas Plastic Surgeon Dr. Richards to Schedule a Consultation
If you would like more information on cosmetic surgery procedures and treatments performed by Las Vegas, Nevada plastic surgeon, Dr. Bryson Richards please contact us at 702.870.7070
Taking new patients from Las Vegas, Bullhead City,  Laughlin, Pahrump, Mesquite NV and surrounding areas.