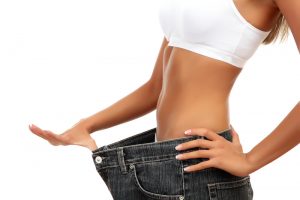 A candidate for liposuction cosmetic surgery should have full clarity about the procedure as well as the capabilities of the surgeon who will perform it. Well-informed patients can make better decisions and will usually achieve higher satisfaction from the procedure in the end.
An experienced plastic surgeon will encourage patients to ask questions and make their final choice of the surgeon only after an objective evaluation of all aspects. Dr. Bryson Richards is a committed plastic surgeon providing liposuction and various other procedures to patients in Las Vegas, NV and surrounding locations.
Questions about the Surgeon
Are you a qualified and licensed cosmetic surgeon?
How many years of surgical training and practice experience do you have in this field?
Do you regularly perform liposuction surgery, and what has been your patient satisfaction rate?
Would you perform liposuction at a hospital, ambulatory surgical center or a private surgical suite?
Do you have hospital privileges in one of the local hospitals?
If any emergency occurs during the surgery, would your practice be equipped to deal with it?
If I am dissatisfied with the primary liposuction procedure, would you perform a revision surgery, and what is your policy in this regard?
Which other plastic surgery procedures do you perform?
Do you receive patients from all over Las Vegas, NV and areas around this city?
Questions about Liposuction
Will I make a suitable candidate for liposuction?
Would you recommend any non-invasive treatments that may be performed in conjunction with liposuction or replace the need for liposuction surgery?
Will I have to make any lifestyle or dietary adjustments or changes to my current medications before going ahead with liposuction?
Will you use general or local anesthesia to perform liposuction surgery?
Do you work with qualified anesthesiologists or certified anesthetist nurses?
Would you perform liposuction as an outpatient or in-patient surgery?
Are there any risks and complications in liposuction that I should know about?
How many days off will I have to take from work after the surgery?
Would you provide me with liposuction before and after images related to earlier patients?
Questions about the Price Tag
What would be your surgical fee to perform liposuction?
Does the cost estimate also include the anesthesiologist's fee and surgical facility expenses?
What will be the estimated cost for post-operative visits, surgical garments, medical tests, and prescription medications?
How much will liposuction surgery cost if I combine it with other surgical or non-surgical procedures, and will it become more cost-effective?
Are there any circumstances where liposuction expenditures may be covered by health insurance?
Will your office be able to guide me about any low interest medical care financing options?
A decision about choosing the liposuction surgeon should be taken only after the patient receives satisfactory answers to all their questions and concerns. While the skills and expertise of the surgeon are the most important factors, patients also need to take into account aspects such as how and where the procedure will be performed, and what will be the liposuction surgery affect your checking account.
If you would like more information on cosmetic surgery procedures and treatments performed by Las Vegas, Nevada plastic surgeon, Dr. Bryson Richards please contact us at 702.870.7070
Taking new patients from Las Vegas, Bullhead City,  Laughlin, Pahrump, NV and surrounding areas.