Skin Tightening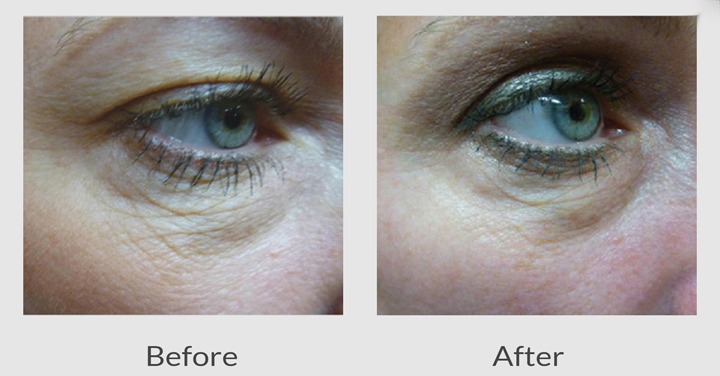 Noninvasive facial skin tightening is a great alternative to facelift surgery for people that don't want to undergo the knife. You should speak with your cosmetic surgeon for determining the best options for nonsurgical facelift in terms of skin tightening.
Board certified plastic surgeon Dr. Bryson Richards provides safe and proven non-surgical facelift for skin tightening procedures to patients in Las Vegas, NV, and surrounding locations.
SkinTyte
You should consider the advantages of noninvasive skin rejuvenation process if you are concerned about collagen loss or loose skin. Sciton treatment's SkinTyte is an effective and powerful treatment for rebuilding collagen that helps keep your skin younger looking and firm.
Finesse Adapters have designed the SkinTyte device that allows a surgeon and his team to easily treat small facial areas. There are three different sizes for treating lips, eye area, and other small facial crevices.
SkinTyte Process
This advanced laser treatment can easily target multiple facial areas without the need for topical anesthesia. It works at deeper skin levels and heats dermal collagen while protecting the epidermis. Heat energy is delivered in rapid pulses for promoting skin contraction and collagen production.
SkinTyte Benefits
Uses advanced infrared light technology
Ideal for collagen loss, premature aging and mild skin laxity
No downtime
No anesthetic
Restores firmness by rebuilding collagen
It is useful for:
Stimulating collagen production
Softening wrinkles and fine lines
Improving definition
Increasing volume
Creating a healthier complexion
TempSure Envi
This advanced radiofrequency treatment can easily reduce the facial signs of aging. It helps tighten loose skin and is available in three innovative handpieces. The device offers effective skin tightening and wrinkle reduction through collagen regeneration. The treatment is safe and gentle for all skin types regardless of sun exposure level.
TempSure Envi Benefits
You can deliver controlled RF energy within the deeper skin lasers using this cutting-edge technology to attain the following benefits:
Reduce horizontal forehead wrinkles
Tighten lax skin
Remove frown lines
Improve or erase crow's feet
Create a subtle brow lift
Tighten eyelid hooding
Mitigate smile lines
Plump lips
Correct jowly look
Improve telangiectasia, hair epilation, and milia among other conditions
Rejuvenate skin in the neck, lower face and submental area
Volumize mid-face and cheek area
How does TempSure Envi Work?
The treatment is based on Therapeutic Logic Control (TLC) technology. It involves optimal delivery of radiofrequency energy within the targeted tissues. The device gets activates as soon as the targeted tissues attain therapeutic temperatures. Excellent patient comfort is ensured while creating desirable and highly precise results.
RF energy dispersion is consistent that helps ensure enhanced patient satisfaction and natural looking results. TempSure Envi treatment can be customized by skilled RF treatment experts for attaining sustainable and targeted outcomes. New collagen synthesis and remodeling is enabled with this gentle yet controlled heat generation using RF energy.
This helps you attain a more elastic, tighter, and youthful looking skin. Cosmetic surgeon Dr. Bryson Richards receives patients from Las Vegas, NV, and nearby areas for non-surgical facelift for skin tightening.
Contact Las Vegas Board Certified Plastic Surgeon Dr. Richards to Schedule a Consultation
If you would like more information on cosmetic surgery procedures and treatments performed by Las Vegas, Nevada plastic surgeon, Dr. Bryson Richards please contact us at 702.870.7070
Taking new patients from Las Vegas, Bullhead City,  Laughlin, Pahrump, Mesquite NV and surrounding areas.