Skin Resurfacing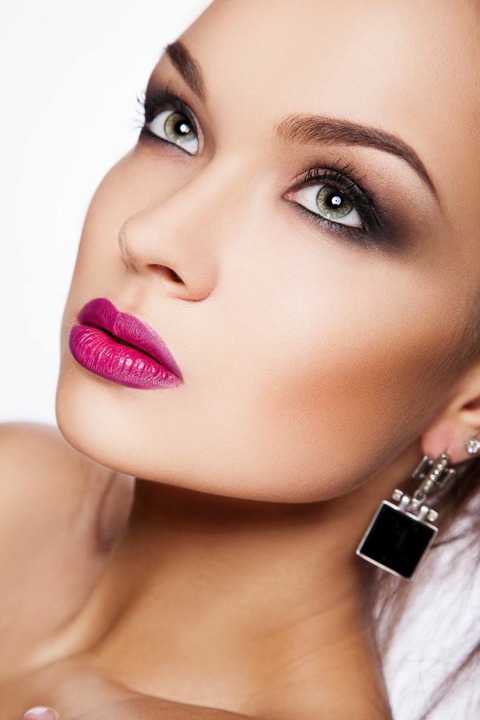 Nonsurgical facelift benefits for skin resurfacing are being realized by an increasing number of adults. Your treatment provider during the pre-op consultation will explain everything involved in a nonsurgical facelift for skin resurfacing procedure. They will also let you know about the time you should expect to invest and the kind of results you can hope to achieve.
Board certified plastic surgeon Dr. Bryson Richards provides safe and proven non-surgical facelift for skin resurfacing procedures to patients in Las Vegas, NV, and surrounding communities.
Halo Hybrid Fractional Laser Treatment
This skin rejuvenation treatment:
Is ideal for treating scars, sun damage, large pores, and wrinkles
It is a combination of both ablative and non-ablative energy
Results in minimal downtime
Restores a youthful glow
Replenishes collagen
You should consider laser skin rejuvenation treatments if you want to treat sun spots, dull complexion, or fine lines. Halo Hybrid fractional laser treatment is a unique and powerful treatment option that can help improve your skin appearance over time and restore a healthy complexion.
The Halo fractional laser comes with ablative and non-ablative laser technologies for delivering impressive skin rejuvenation results. This hybrid fractional laser treatment has the same benefits of Fraxel without being too aggressive.
Laser Genesis
This is a powerful and modernistic skin rejuvenation treatment useful for delivering age-defying results without any downtime or discomfort. It is a non-ablative treatment that delivers repeated microsecond energy pulses deep within the underlying skin tissue called dermis.
Large pores and discoloration causing swollen capillaries are shrunk in size through gentle heating of the targeted tissue. Body's natural collagen production is also stimulated by this heat energy to provide a healthy, smooth and fresh appearance. Your skin is not damaged by Laser Genesis. In fact, you don't need anesthesia for this treatment that usually lasts 45 minutes.
Clear + Brilliant
Outer surface of the skin is gently wounded by this revolutionary laser resurfacing system. Your body's healing mechanisms are stimulated in the process. Patented patterns of microscopic lesions are created by this non-ablative fractional laser through Intelligent Optical Tracking System.
Pattern of microscopic lesions are surrounded by large patches of healthy skin for rapid healing. This helps in delivering powerful results with little or no discomfort and downtime.
You should expect your typical Clear + Brilliant treatment to take about 30 minutes. A numbing ointment will be used at the targeted area before gently moving the Clear + Brilliant handpiece for about 15 minutes.
Clear + Brilliant Laser Skin Resurfacing Benefits
These are a few advantages of getting a Clear + Brilliant laser skin resurfacing treatment:
It is a non-ablative treatment that is minimally invasive and designed for maximum comfort
It is ideal for patients that require mild or moderate correction of visible aging signs
It is perfect for maintaining or extending the outcome of other intensive treatment options
Skin permeability is increased that improves the effect of anti-aging creams and serums
Doesn't take more than 30 minutes for completion
Zero downtime required
Cosmetic surgeon Dr. Bryson Richards receives patients from Las Vegas, NV, and nearby areas for non-surgical facelift for skin resurfacing treatments.
Contact Las Vegas Board Certified Plastic Surgeon Dr. Richards to Schedule a Consultation
If you would like more information on cosmetic surgery procedures and treatments performed by Las Vegas, Nevada plastic surgeon, Dr. Bryson Richards please contact us at 702.870.7070
Taking new patients from Las Vegas, Bullhead City,  Laughlin, Pahrump, Mesquite NV and surrounding areas.