Facial Volume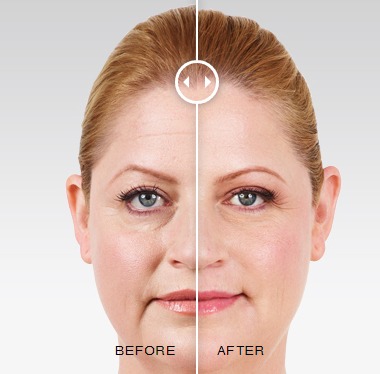 People are quickly realizing the advantages of restoring facial volume through a non-surgical facelift. The procedure can deliver dramatic outcomes for people that want to look youthful and rested without having to undergo the knife. A number of treatment options are available today for adding facial volume without surgery.
Board certified plastic surgeon Dr. Bryson Richards provides safe and proven non-surgical facelift for volume procedures to patients in Las Vegas, NV, and surrounding communities.
Juvederm and Restylane
Juvederm and Restylane filler injectables can be used by the treatment provider for revitalizing facial skin as well as restoring volume loss. The best part about this dermal filler gel is its biocompatibility and biodegradability.
This means the gel formulation will slowly disintegrate within the tissue. The results are sustainable lasting from 6 months to a year. You can improve your facial contours while decreasing folds, wrinkles, and scars by using Restylane and Juvederm dermal injectables. You can also reduce minor imperfections and depressions in the skin.
These are a few areas where you can use hyaluronic acid based facial fillers:
Chin enhancement
Reduce acne scars
Reduce wrinkles
Fill depressions underneath the eyes
Reduce nasolabial folds appearance
Reduce the effect of worry lines, smile lines, crow's feet, smoker's lines, and marionette lines around the mouth corners
Volumize cheek hollows
Soften jowl impact
Lip definition and augmentation
Lift brows
Sculptra Aesthetic Filler
Sculptra was developed for facial lipoatrophy treatment in the form of an effective soft tissue filler. The filler was FDA approved in 2004 and has extensively been used since then for treating reduced volume in the cheek area. Polylactic acid is the main ingredient in Sculptra dermal filler gel. This is a synthetic substance used in many surgical products.
Polylactic acid is very similar to a derivative released naturally by the muscles while working out. The best part about Sculptra is that you don't need any prior allergy tests because of its synthetic base. Dramatic improvements can be achieved by people who have thinning skin or are unhappy with sunken or depleted appearance of their eyes, cheeks, or temples.
Patients can experience up to 40% enhancement in their facial fullness in just 3 – 6 treatment sessions with Sculptra dermal filler as indicated by several studies. Results are long lasting and can stay for up to 2 years. This is one of the reasons why the procedure is termed as a liquid facelift.
Botox
Botox injectables are a tried and tested way for reducing the early signs of aging on the face in a quick and safe manner without having to undergo surgery. Botox was first approved in 2002 for improving the appearance of frown lines. It has become the go-to option or reducing fine lines and wrinkles since then from between the brows noninvasively.
Botox was FDA approved in 2013 as well for improving the appearance of crow's feet. It is a proven way of reducing fine line appearance from eye corners. Cosmetic surgeon Dr. Bryson Richards receives patients from Las Vegas, NV, and nearby areas for non-surgical facelift for volume.
Contact Las Vegas Board Certified Plastic Surgeon Dr. Richards to Schedule a Consultation
If you would like more information on cosmetic surgery procedures and treatments performed by Las Vegas, Nevada plastic surgeon, Dr. Bryson Richards please contact us at 702.870.7070
Taking new patients from Las Vegas, Bullhead City,  Laughlin, Pahrump, Mesquite NV and surrounding areas.