Nonsurgical Facelift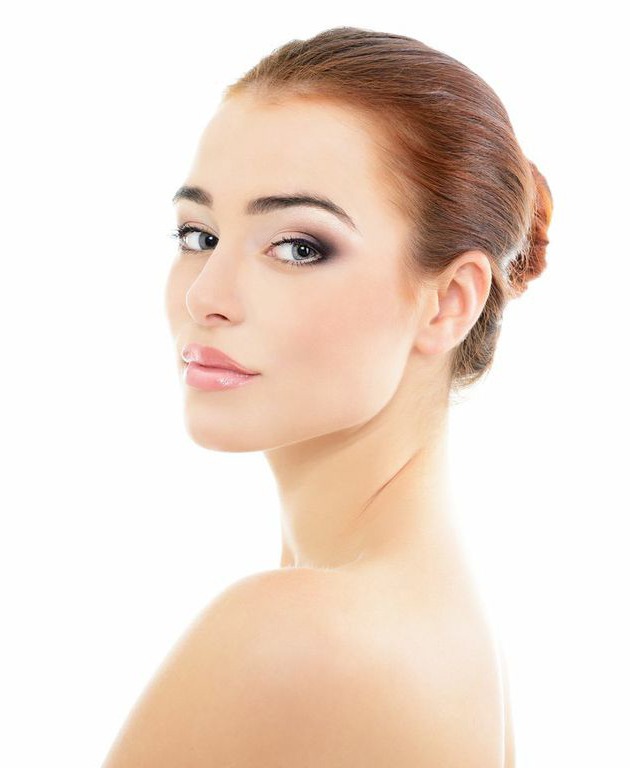 Fine lines and wrinkles on the face can make a person appear older than they actually are. Fortunately, there is a wide range of anti-wrinkle and non-surgical treatments available today for dealing with this problem. At your initial consultation, you should discuss the most appropriate treatment options with your surgeon.
Board certified plastic surgeon Dr. Bryson Richards provides safe and proven non-surgical facelift procedures to patients in Las Vegas, NV, and surrounding locations.
Botox / Dysport / Xeomin
These injectable neuromodulators feature the protein called Botulinum Toxin Type A. It is available in the market under the brand name Xeomin, Dysport, and Botox. It is used as a noninvasive procedure for minimizing the appearance of wrinkles, creases, and fine lines.
Xeomin, Dysport and Botox actively block the nerve impulses in the area next to the injection site. This prevents future muscle contractions in the area. Botox injections serve as a pre-emptive function for thwarting new wrinkle formation. They work by impeding the body's ability to create facial expressions that may create wrinkles.
Jeuveau Injections
Jeuveau has been FDA approved for treating glabellar lines. Like Dysport, Botox and Xeomin, this is a new anti-wrinkle treatment that works by freezing wrinkle causing muscles for creating a smooth surface. Jeuveau is recognized by experts as the next Botox alternative for people looking for a noninvasive procedure for reducing wrinkles and frown lines.
Jeuveau is an injectable neuromodulator that can help patients correct the following issues:
Crow's feet
Lines and furrows around the eyebrows
Neck bands
Bunny lines on nose sides
Nasal flaring
11 lines in between the eyebrows
Fine lines at mouth corners
Gummy smiles
Eclipse Microneedling
The power of technology is harnessed in Eclipse Microneeding to fight back pigmentation problems, wrinkles and lines, and other unwelcome signs of aging. Collagen induction therapy (CIT) or automated microneedling with an Eclipse MicroPen rebuilds and restores the skin's youthful glow and natural beauty by triggering healing capabilities.
The Eclipse MicroPen makes use of medical-grade, powerfully advanced microneedling technology for stimulating and maximizing the skin's natural wound-healing capabilities. This is a minimally-invasive rejuvenation treatment which can be performed on the neck, face, hands, arms, abdomen, legs, and decolletage including other areas.
TRL Erbium Resurfacing
TRL Erbium Resurfacing is a computer controlled These are a few reasons why you should opt for TRL Erbium Resurfacing:
It is ideal for improving skin texture and removing visible skin damage
Restores youthfulness of the skin
Superior results are consistently delivered
Skin quality diminishes as one ages leaving deep wrinkles, fine lines and blotchiness. Laser skin rejuvenation treatments can take years off your facial appearance. The Contour Tunable Resurfacing Laser (TRL) is a highly customizable laser skin rejuvenation treatment which delivers a complete range of resurfacing options. It offers everything from MicroLaserPeel to the deeper laser skin resurfacing peels.
The Sciton TRL is among the most sophisticated and advanced laser skin rejuvenation systems currently available. Only the damaged areas of the skin are targeted since the system has a computer-controlled delivery. Cosmetic surgeon Dr. Bryson Richards receives patients from Las Vegas, NV, and nearby areas for non-surgical facelift.
Contact Las Vegas Board Certified Plastic Surgeon Dr. Richards to Schedule a Consultation
If you would like more information on cosmetic surgery procedures and treatments performed by Las Vegas, Nevada plastic surgeon, Dr. Bryson Richards please contact us at 702.870.7070
Taking new patients from Las Vegas, Bullhead City,  Laughlin, Pahrump, Mesquite NV and surrounding areas.