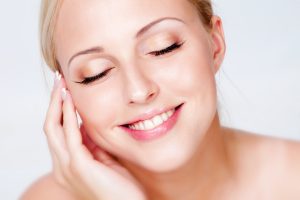 Women and men who are bothered by the appearance of wrinkles, scars, and sun damage on the face have the option of cosmetic surgery to improve the condition. However, not every individual wants to undergo an invasive procedure for cosmetic purposes, and want to choose a non-surgical alternative.
Such individuals may make good candidates for MicroLaserPeel, which is a safe and effective procedure to enhance skin texture and appearance using a special laser technique. Board certified plastic surgeon Dr. Bryson Richards provides MicroLaserPeel, popularly known as a 'Weekend Peel' to patients in Las Vegas, NV and surrounding locations.
Conditions Treated
MicroLaserPeel procedure will gently remove a thin layer of the outer damaged skin to improve texture and restore a smoother look. High precision of depth in this procedure can ensure superior outcomes while treating different skin conditions. Unlike plastic surgery, this procedure can be performed in-office, and can be customized to match with the specific skin condition and the patient's unique cosmetic goals.
The most common treatment areas are the face and the neck, but in a few cases, chest and hand may also be treated with MicroLaserPeel. Typical skin conditions that are treated effectively with this procedure include:
Mild wrinkles

Scars

Keratosis

Sun damage (such as freckles)

Pigment irregularities
How does it Work?
The treatment provider will focus the MicroLaserPeel's laser beam over the affected area to precisely ablate or vaporize a very thin layer of the skin in order to remove dead skin cells and old, damaged tissue. This will help the patient get rid of superficial blemishes and pigment irregularities that are causing a tired and aged look.
As the healing of the skin occurs, new cell growth and resurfacing takes place in the treated sites. It will restore rejuvenated and healthier looking skin, often with enhanced color evenness and reduced fine lines. Many patients report that their skin transitioned from look old and tired to vibrant and young.
Procedure
Prior to the procedure, the patient's eyes will be covered with a safety shield for protection and the treated area will be cleansed and disinfected. The laser expert will position the MicroLaserPeel hand unit above the targeted area and will hold it in place as the computer guided scanner moves the laser beam over the area. The procedure may last for about 15 to 30 minutes, depending on the size of surface area to be treated.
MicroLaserPeel is a gentle procedure and the laser beams will not penetrate very deep into the skin. Therefore, the patient will usually experience very little discomfort or pain. When the treatment is delivered at its most shallow settings, most patients will be able to tolerate the procedure without any need for an anesthetic. But at deeper settings, the provider will use a topical numbing gel to keep the patient comfortable.
The total number of treatment sessions can vary from one patient to another according to their specific needs. Experienced cosmetic surgeon Dr. Richards receives patients from Las Vegas, NV and nearby areas for MicroLaserPeel procedure.
If you would like more information on cosmetic surgery procedures and treatments performed by Las Vegas, Nevada plastic surgeon, Dr. Bryson Richards please contact us at 702.870.7070
Taking new patients from Las Vegas, Bullhead City,  Laughlin, Pahrump, Mesquite NV and surrounding areas.