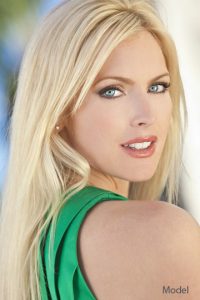 Your face is constantly exposed to the sun, wind, and environmental pollution. At the same time, the aging process and gravitation forces are continually at work, leading to the appearance of aging signs on the face. Although cosmetic surgery options are available for facial rejuvenation, but not every individual is ready for an invasive surgery.
HydraFacial MD is a unique non-invasive solution to keep the facial skin renewed and glowing. Periodic HydraFacial treatments can continue to keep the skin looking healthier, younger and brighter. Board certified plastic surgeon Dr. Bryson Richards provides HydraFacial treatments to patients in Las Vegas, NV and surrounding communities.
Recommendation for HydraFacial
HydraFacial MD is a powerful treatment to rejuvenate the face and remove superficial skin imperfections. Unlike plastic surgery, the results with this non-invasive procedure will only sustain for the short term. But the advantage is that a person can periodically repeat HydraFacial procedure to continually maintain a youthful and radiant skin appearance.
Many people are able to notice visible skin refinement and an even and glowing skin tone after only a single treatment of HydraFacial MD. Optimal results and hydration in the skin will usually last for about one week or even longer in some cases. Thereafter, the effects will progressively diminish.
Therefore, it is normally advisable to have one treatment of HydraFacial per month in order to achieve deeper and more sustainable outcomes in terms of reduction of wrinkles and fine lines, and improvement of oily skin, clogged pores and brown spots. HydraFacial MD manufacturer recommends continued treatments to maintain skin health results.
Variable Factors
While receiving a comprehensive facial treatment such as HydraFacial MD should be a part of an individual's custom skin care management plan, but the frequency of treatment can vary from one individual to another due to several factors. Many people feel so satisfied with the outcome immediately after the treatment session that they want to make their next appointment at the earliest.
But the key to long term success with procedures such as HydraFacial lies in choosing an appropriate interval between two treatments. There is no single or standard time cycle that every individual can follow. This is because the time gap required between two treatments will depend on the individual's skin type, age, level of environmental exposure, and personal cosmetic goals.
General Trend
In many cases, a skin care expert will recommend a professional facial such as HydraFacial MD to be received every four weeks. This is the approximate time period it takes for the skin to go through the full life cycle of skin cell growth and exfoliation. HydraFacial will help in maintaining that process at its optimal level. The treatment will promote skin regularity, clarity, evenness, and youthfulness.
With a single treatment, the individual can maintain the desired skin glow all month long. If a person experiences specific conditions such as frequent acne breakouts, they may have to adjust their frequency of facials as per the guidance of the skin care expert. Experienced cosmetic surgeon Dr. Richards receives patients from Las Vegas, NV and suburbs and cities around Vegas for HydraFacial MD treatments.
If you would like more information on cosmetic surgery procedures and treatments performed by Las Vegas, Nevada plastic surgeon, Dr. Bryson Richards please contact us at 702.870.7070
Taking new patients from Las Vegas, Bullhead City,  Laughlin, Pahrump, Mesquite NV and surrounding areas.