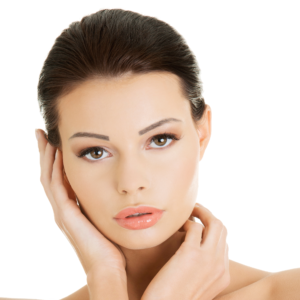 Laser skin resurfacing ranks among the most effective and proven cosmetic procedures that are designed to reduce the signs of aging without involving cosmetic surgery. At the time of pre-op consultation, the treatment provider will educate the patient about all aspects of the procedure and may also provide laser skin resurfacing before and after photographs.
This will enable the patient to understand the potential benefits and effectiveness of the procedure and compare it with other treatment options they may be considering. Board certified plastic surgeon Dr. Bryson Richards provides laser skin resurfacing and various other surgical and non-surgical cosmetic procedures to patients in Las Vegas, NV and surrounding communities and neighborhoods in the part of Nevada.
What are Laser Skin Resurfacing Before and After Images?
Before and after images with respect to laser skin resurfacing refer to a set of pictures belonging to a previous patient who has received the same treatment successfully. The set includes images taken before the procedure and after the procedure at a time when complete effects of the treatment have settled in.
The pictures will be taken with the consent of the patient, and the treatment provider will ensure that they are presented before new patients in an appropriate manner. The patient's identity may be kept confidential as per the established protocol. The goal of the treatment provider is only to educate new patients about various aspects of the procedure through these pictures.
Advantages
Laser skin resurfacing procedures may include aggressive treatments as well as non-ablative or fractional skin resurfacing procedures, depending on the patient's needs. For a new patient, it can get difficult to decide which of the treatment approaches may be most suitable to meet their personal cosmetic goals.
This is where the treatment provider can utilize laser skin resurfacing before and after photos very effectively to help the patient make an informed choice. Different types of skin problems may be addressed with different laser treatments. Dedicated and percipient cosmetic surgeon Dr. Richards receives patients from Las Vegas, NV and nearby areas for laser skin resurfacing.
Realistic Expectations
Best satisfaction from any surgical or non-surgical aesthetic procedure can usually be achieved when the patient has clear aesthetic goals, a positive frame of mind, and realistic expectations. But a new patient may not always understand clearly what the laser skin resurfacing procedure can or cannot do for them.  
If the patient forms misplaced expectations, it could result in disappointment later on for no fault of anyone. To avoid such unsavory situations, experienced providers usually prefer to present laser skin resurfacing before and after photos at the very first appointment. Patients with realistic expectations will typically be able to appreciate the final results in a better way and feel happier about their new skin appearance.  
Digital Photos on the Website
Some providers may choose to provide laser skin resurfacing before and after photos on their official website. This allows free online access to anyone who may like to review the pictures. New patients can comfortably view the photos in the privacy of their home or office even before they have made up their mind to visit the practice for a personal consultation.
What is amazing about this technology is that it allows anyone to know almost as much as the surgeon himself. Now you can make a critical decision without anyone being the wiser. You do not have to make an appointment and talk to people at the clinic and no one you know has to know that you are contemplating this.
Digital technology has changed the game and the plastic surgery community has engaged digital technology like so many other industries. They say a picture speaks a thousand words but a digital picture speaks two thousand words. Now you can be truly comfortable with either route you choose to take since you know so much more about laser skin resurfacing.
If you would like more information on cosmetic surgery procedures and treatments performed by Las Vegas, Nevada plastic surgeon, Dr. Bryson Richards please contact us at 702.870.7070
Taking new patients from Las Vegas, Bullhead City,  Laughlin, Pahrump, Mesquite NV and surrounding areas.