Health and Wellness Destination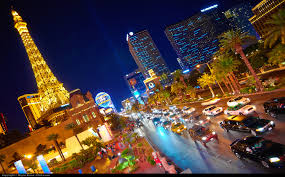 Widely known as the world's entertainment capital, Las Vegas receives nearly 40 million visitors a year. Now the city is focusing on promoting health and wellness tourism to expand its economy. Many patients from around the country who seek cosmetic surgery procedures now consider receiving treatment in Las Vegas to combine it with an enjoyable vacation time.
The city is fully equipped to host visitors and provide them all the amenities and services they may need while they plan to get treated here.
That makes it an ideal destination for a growing number of patients. Stellar, perspicacious, and board certified plastic surgeon Dr. Bryson Richards provides cutting edge cosmetic and reconstructive procedures to patients in Las Vegas, NV, and surrounding communities and suburbs around this magnetic and electrifying American city.
Engaging Healthcare Providers
Nonprofits such as Las Vegas HEALS are dedicated to improving the quality and access to medical care in Southern Nevada. With more than 600 healthcare professionals and representatives, the organization is helping providers to learn more about medical and plastic surgery tourism in the city and become involved. Las Vegas Spa Association is also helping promote the growing healthcare and wellness service options available in the city.
Wellness Destination
Las Vegas is uniquely positioned to cater to the wellness tourism needs of American people with 45 resort spas and a diverse community of dedicated therapists, fitness trainers and other wellness professionals. These professionals combine exceptional training with one-of-a-kind environment to create a high quality wellness experience for guests.
Las Vegas offers a variety of ways to visitors to reinvigorate the body and mind and receive services and treatments to improve overall health and well-being. From unique "Stay Well" suits at the MGM Grand and restaurants offering vegan and healthy dining options to multiple services at health spas, Las Vegas offers an unmatched wellness experience.
Learning about Medical Travel
The Las Vegas Convention and Visitors Authority (LVCVA) is playing a proactive role in promoting the city as a healthcare and wellness destination. One of the ways the LVCVA is working to reach more visitors and help them with their medical travel decisions is by sponsoring an interactive, online Well-Being Travel specialist course, presented by Well-Being Travel, a resource for medical and wellness tourism, and The Travel Institute.
The course helps travel planners better understand the needs of medical and wellness travelers, and it provides us with direct access to the planners allowing us to educate them on the opportunities and services available in Las Vegas
Medical Care Options
The list of medical care options for visitors in Las Vegas is growing. In addition to cosmetic and plastic surgery as well as non-surgical aesthetic procedures, it now also includes preventative health, alternative medicine, dental care, age management services, infertility treatment, and surgical services, such as orthopedic, cardiac, and bariatric and neurosurgery.
Organizations such as the LVCVA, Las Vegas Health Education Advocacy and Leadership of Southern Nevada (HEALS), and the University of Nevada Las Vegas (UNLV) have developed a strategic plan for medical and wellness tourism. Impeccable and judicious cosmetic surgeon Dr. Richards receives patients from Las Vegas, NV, and other suburbs and towns in this part of The Silver State for aesthetic surgical and non-surgical procedures.
If you would like more information on cosmetic surgery procedures and treatments performed by Las Vegas, Nevada plastic surgeon, Dr. Bryson Richards please contact us at 702.870.7070
Taking new patients from Las Vegas, Bullhead City,  Laughlin, Pahrump, Mesquite NV and surrounding areas.