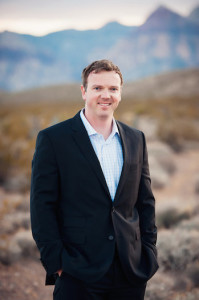 Rhytidectomy, commonly known as facelift, is a major cosmetic surgery procedure designed to reduce facial sagging and restore a youthful facial appearance. Facelift is a complex procedure involving nuances that can have a dramatic aesthetic impact. It is important to choose a fully trained and experienced surgeon to achieve the precise, desired goals with facelift surgery.
Dr. Bryson Richards is a board certified plastic surgeon providing facelift and various other cosmetic and reconstructive procedures. Dr. Richards keeps updated with the latest advancements and innovative techniques in the area of facelift surgery. He provides cutting edge facelift procedures to patients in Las Vegas, NV and surrounding locations.
Selecting a Board Certified Plastic Surgeon
Dr. Richards earned his board certification from the American Board of Plastic Surgery (ABPS). ABPS is the most authoritative and prestigious board awarding certification only to the best in class surgeons with advanced training in plastic surgery. When a patient selects a surgeon who is board certified by the ABPS, they have an assurance that the surgeon has received at least three to five years of medical training, with a minimum of two years dedicated exclusively to plastic surgery.
Additionally, the surgeon will be required to undergo ongoing surgical training and take new exams every 10 years in order to maintain the board certified status. This rigorous certification system ensures that the surgeon remains on top with expertise in the latest surgical technology, techniques, and safety protocols. Dr. Richards' extensive engagement in publishing scientific papers and making national level presentations in the field of surgery also establish his robust reputation and authority in the medical community.
Maintaining Personal Rapport
A facelift procedure is a transformative personal journey for a patient. It is important to choose a cosmetic surgeon who has a warm and accessible approach and an assuring, friendly demeanor. Having a personal rapport and a natural connect with the surgeon is important so that the patient can feel comfortable about sharing their innate needs, concerns, and aesthetic aspirations.
The surgeon should spend adequate time to address every little concern and doubt of the patient in detail to ensure complete patient satisfaction. Dr. Richards establishes a positive and reassuring relationship with his patients, and provides them personalized care and attention from the first consultation to the stage of recovery and beyond. He receives patients from Las Vegas, NV and nearby areas.
Focus on Natural Looking Results
The patient should choose a facelift surgeon who is well-versed with the latest techniques to lift and tighten the underlying facial tissue and muscles. The surgeon should avoid horizontal pulling techniques that can create only superficial outcomes. Adopting advanced techniques will allow the surgeon to lift the facial tissue at a deeper level and lift upward in a vertical direction.
This will avoid the unnatural "windswept" or "pinched" facial appearance with excessively tight skin. Dr. Richards successfully addresses all age-related changes of the face with a consummate, three-dimensional approach, while eliminating the risk of facial distortions associated with the older or outdated techniques.
If you would like more information on cosmetic surgery procedures and treatments performed by Las Vegas, Nevada plastic surgeon, Dr. Bryson Richards please contact us at 702.870.7070
Taking new patients from Las Vegas, Bullhead City,  Laughlin, Pahrump, Mesquite NV and surrounding areas.