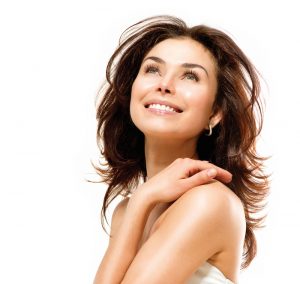 Facelift is a long term cosmetic surgery solution to address the visible signs of facial aging. Each facial structure is unique and will require different facelift approaches to achieve optimal results in the least invasive way. Board certified plastic surgeon Dr. Bryson Richards provides facelift surgery to patients in Las Vegas, NV and surrounding locations.
Common Facial Aging Signs
Most patients will have one or more of the following facial signs of aging that can be corrected with a customized facelift plastic surgery procedure:
Conspicuous nasolabial folds or laugh lines
Sagging skin or ptosis in the mid-face or lower face
Excess fat deposits or uneven fat distribution
Wrinkles or fine lines in the area below the lower eyelids
Appearance of prominent jowls or double chin
Various facelift options can be applied to address specific aging signs in the lower two-third of the face. In some cases, upper facial procedures such as brow lift, eyelid lift or forehead lift may also be combined to produce more harmonious looking results. Leading cosmetic surgeon Dr. Richards receives patients from Las Vegas, NV and nearby areas for facelift surgery.
Surgical Options
Facelift surgery may be completed in about two to five hours, depending on the facial surgery options chosen. The surgeon will begin the procedure by placing incisions in the front and back of the ear to keep them discreet. Prior to tightening the facial muscles and repositioning or excising loose skin, the surgeon may perform liposuction of the face and jowls. A deep plane facelift technique may be chosen if the facial skin is substantially sagging and requires a deeper lift. Results are more sustainable and natural looking with this technique.
If the patient presents a jowly face and has loose neck bands or double chin appearance, the surgeon may perform facelift in conjunction with neck lift surgery. If the patient suffers from loss of volume in the cheeks or temples, a facial fat transfer procedure may be performed to restore volume to the depleted areas and create a fuller, rounder face.
Facial fat transfer involves harvesting autologous fat from a donor site in the patient's own body, and injecting the fat to the targeted areas that need volumizing. In some cases, non-surgical procedures such as dermal fillers may be applied to add volume to the face along with facelift surgery.
Neck or chin liposuction, brow lift, eyelid lift, forehead lift, nose reshaping, and ear reshaping surgery are some other facial surgery options that may sometimes be performed in conjunction with a facelift procedure. The surgeon will prepare a surgical plan according to the specific anatomical and aesthetic needs of the patient, which will combine one or more facial surgery options.
Recovery
Recovery period will depend on the extent of facelift surgery and additional facial procedures performed. Most patients can return to their normal routine or go back to work in about one to two weeks. While facial bruising will resolve in about two weeks, swelling will go away gradually over several weeks.
If you would like more information on cosmetic surgery procedures and treatments performed by Las Vegas, Nevada plastic surgeon, Dr. Bryson Richards please contact us at 702.870.7070
Taking new patients from Las Vegas, Bullhead City,  Laughlin, Pahrump, Mesquite NV and surrounding areas.