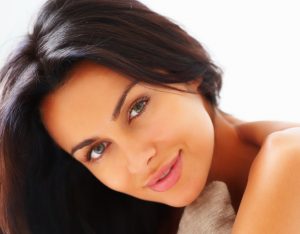 Laser skin resurfacing is a popular skin rejuvenation procedure chosen by people who want to avoid cosmetic surgery. Laser treatments are safe, effective, and convenient, and restore smoother, younger looking skin. Results with laser skin resurfacing are long lasting, but will vary from one patient to another.
During the initial consultation, the laser treatment provider will educate the patient about all aspects of laser skin resurfacing, including the estimated sustainability of results. Board certified and stellar plastic surgeon Dr. Bryson Richards provides laser skin resurfacing to patients in Las Vegas, NV and surrounding communities in this part of the southwest.
Factors Affecting Longevity of Results
A few key factors will influence how long the results of laser skin resurfacing procedure may sustain, which include:
Condition of the Skin
Without involving plastic surgery, laser skin resurfacing will gently remove the successive top layers of skin to mitigate the effect of wrinkles, fine lines and other superficial skin imperfections. The patient's age, skin type and thickness, the degree of skin laxity, and the depth of wrinkles, creases and other imperfections will impact how effectively and how long the final results may last.
Type of Laser Used
Laser skin resurfacing may involve ablative or non-ablative techniques, depending on the patient's unique needs. More invasive laser treatments are likely to produce dramatic improvement along with deeper, longer lasting results. But these treatments will also involve an extended recovery period. A gentle laser skin rejuvenation procedure, on the other hand, will create more superficial and less sustainable outcomes, but may require little to no downtime.
Number of Treatments
The treatment provider will determine the ideal course of action and the total number of treatments that a patient may require. If the patient agrees to undergo the optimal treatment plan and stays committed to receiving each treatment session on schedule, they will be able to achieve deeper and longer lasting results. Patients with acne scars or deeper wrinkles would require more treatments to achieve significant and sustainable outcomes.
Average Longevity
Different lasers are optimized for different skin imperfections and skin types because a single laser cannot treat all skin concerns and all patients. Therefore, the longevity of results will vary in each case. But on average, a patient may expect the results of laser skin resurfacing to sustain for about two to three years.
Laser energy will penetrate into the deeper tissue in the affected area, which stimulates the production of fresh collagen fibers. Collagen will volumize the skin, and will make it appear smoother and more youthful from within. Results are longer lasting because of the generation of new collagen and elastin fibers which rejuvenate the skin in a natural, healthy way.
Types of Lasers
Different lasers will produce different levels of results, depending on the nature of the skin issue. The longest lasting and more dramatic results are usually achieved with CO2 ablative lasers that are designed to treat deeper wrinkles, scars, warts, and other conspicuous skin flaws.
Erbium lasers, which can be ablative or non-ablative, promote collagen production, and are ideal for treatment mild skin laxity, fine lines and age spots. Remarkable and astute cosmetic surgeon Dr. Richards receives patients from Las Vegas, NV for laser skin resurfacing.
If you would like more information on cosmetic surgery procedures and treatments performed by Las Vegas, Nevada plastic surgeon, Dr. Bryson Richards please contact us at 702.870.7070
Taking new patients from Las Vegas, Bullhead City,  Laughlin, Pahrump, Mesquite NV and surrounding areas.