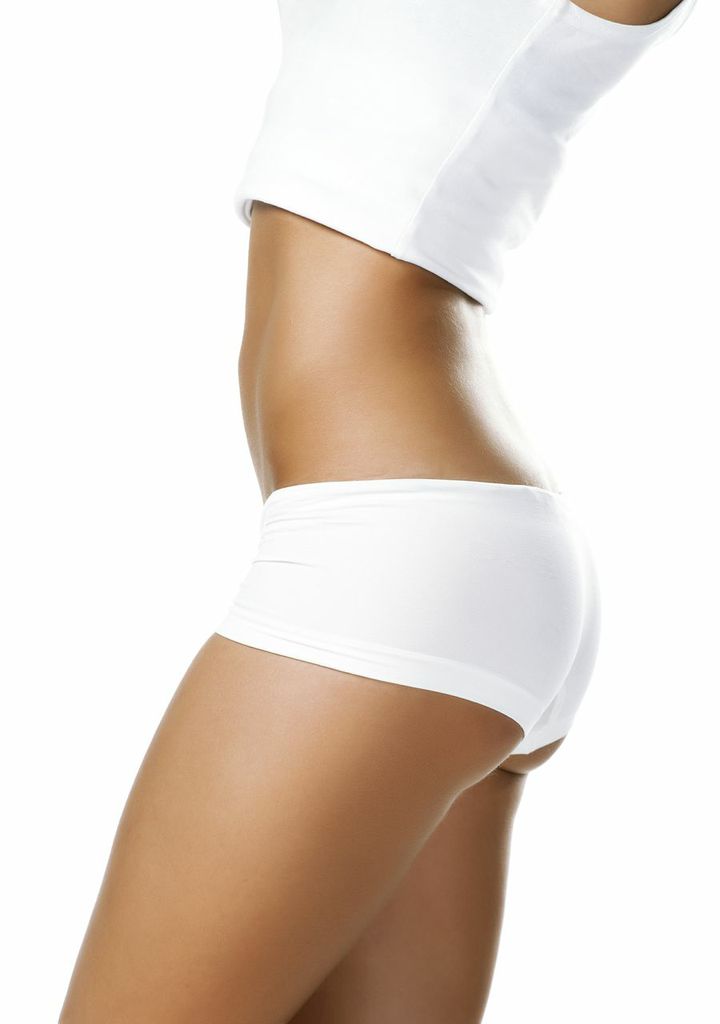 SculpSure is a laser-based fat reduction procedure designed for women and men who want to avoid cosmetic surgery procedures such as liposuction.
SculpSure is suitable for various body types, and eliminates fat tissue in multiple areas at once with an average treatment session of 25 minutes. The procedure involves no incisions, no anesthesia, and little to no discomfort or downtime.
SculpSure also holds the distinction of being the world's first FDA cleared laser treatment for non-invasive lipolysis to get rid of stubborn fat deposits in the abdomen and flanks. Board certified plastic surgeon Dr. Bryson Richards provides SculpSure to patients in Las Vegas, NV, and surrounding communities across the landscape in this section of the southwest.
How does it Work?
SculpSure involves the use of a hands-free laser belt that delivers controlled heat energy using specific wavelengths to eliminate targeted fat cells. Upper and lower abdominal areas as well as flanks are most effectively treated for fat reduction with this procedure. People who want to avoid plastic surgery and have a body mass index of 30 or less may make ideal candidates for SculpSure if they need to enhance body contours.
The 1,060 nm wavelength works very well on the adipose tissue in affected sites. Combined with minimal absorption in the dermis, SculpSure efficiently treats areas of troublesome fat in a short procedure.
Once the unwanted fat cells are disrupted with this treatment, they will get naturally removed from the area over a few weeks. Results can be seen as early as six weeks, and optimal outcomes are established in about three months.
Procedure
During the SculpSure appointment, the patient will be seated in a comfortable, reclined position, while the treatment provider marks the areas of treatment. The SculpSure device will be wrapped around the targeted area of the body like a belt. The applicators in the device will deliver precisely controlled laser energy that is hot enough to kill fat cells under the skin, without harming the surrounding healthy tissue.
The device will alternate between delivering a heat laser and a cooling effect. A single treatment session will last for about 25 minutes. The patient can comfortably relax, read or take a nap while the procedure is in progress. Some patients may require multiple treatments, which can be scheduled in about six to 12 weeks when the results of the first treatment are firmed up.
Treatment Highlights
Controlled hyperthermic fat reduction

Consistency of adipose tissue temperature within a tolerable range

No damage to dermal tissue

Fat reduction up to 24 percent

Proven results in multisite clinical trials

Patient satisfaction rate of over 90 percent

Comfortable and well-tolerated treatment

Can be used on all skin types

Contact Cooling for patient comfort
Recovery
SculpSure procedure involves practically no recovery period. Patients can feasibly have the treatment completely during their lunch hour from work, and simply return to their workplace immediately.
Awesome and poignant cosmetic surgeon Dr. Richards receives patients from Las Vegas, NV, and other communities and cities in this part of the nation for SculpSure body sculpting treatment and various other cosmetic procedures.
If you would like more information on cosmetic surgery procedures and treatments performed by Las Vegas, Nevada plastic surgeon, Dr. Bryson Richards please contact us at 702.870.7070
Taking new patients from Las Vegas, Bullhead City,  Laughlin, Pahrump, Mesquite NV and surrounding areas.