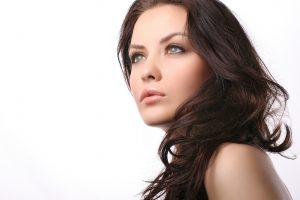 Botox injectable treatment is a safe and effective nonsurgical procedure which involves placing tiny injections in targeted facial areas to mitigate wrinkles and fine lines.
The Botox provider may present before and after images of previous patients to the new patient at the time of the pre-treatment consultation.
These images help the patient understand the potential outcomes of the procedure and enable them to make a well-informed decision regarding the treatment. Established board certified plastic surgeon Dr. Bryson Richards provides Botox treatment to patients in Las Vegas, NV, and surrounding communities.
Developing a Connection with New Patients
The treatment provider can easily create a connection with new patients by presenting Botox before and after images to them. Upon viewing images of other people and understanding how Botox enhanced their appearance, they may feel more confident and reassured about the treatment.
After viewing before and after photos of previous Botox patients, the candidate may feel that the treatment could work for them as well. Botox before and after pictures help develop an environment of mutual trust and confidence between the treatment provider and the patient.
Pictures Say it more Eloquently than Words
Botox injection 'before and after' images can tell a story much more effectively than words can. Words can be open to interpretation, challenging to understand, or simply, unbelievable.
On the other hand, the barriers of language do not constrict pictures. They do not portray an exaggerated or false story. But the treatment provider should make sure that these images are not modified or photo-shopped in any way as this can mislead the patient.
The saying, "A picture is worth more than a thousand words" certainly holds true for before and after images of any cosmetic treatment, including the Botox injectable med spa procedure.
This is even more so when someone considers that we are in the digital age. Digital and Internet technology has opened up pathways that people only once dreamed up. Now we can see cutting edge pictures while standing in the produce department in a supermarket. Now people can see poignant pictures while sitting down in an airport lounge.
Potential to Go Social and Educate People
Today, social media platforms enjoy near-universal appeal. These online forums have the ability to add tremendous value to the concept of before and after pictures for cosmetic procedures such as Botox injectables.
The mass appeal of these forums is evident from the fact that social image-sharing platforms such as Instagram have acquired over a billion active monthly users in a brief duration.
Cosmetic professionals and dermatologists can use social platforms effectively to promote innovative treatments such as Botox and inform people about the latest treatment options available to them locally.
Botox 'before and after' images can play a pivotal role when they are disseminated through social media channels to reach thousands of prospective patients.
This just means more people have access to pivotal information. This reduces the chances of a patient being dissatisfied and invites more harmony to the process. Now a patient really cannot say they had no idea a particular surgery will turn out considering all the staff knows that this person looked at the sensational images online and said they know what they are signing up for after the consultation.
Transparency is vital and it is not uncommon that a patient knows what to expect even before the consultation because of the salient images they saw on the website.
Developing Reasonable Expectations
The outcomes of Botox injectable treatment may be significant. However, they will not be comparable to facelift surgery. Patients should have realistic expectations from an injectable cosmetic treatment such as Botox to be able to appreciate the results in a better manner.
On top of this, it will mitigate the risk of any future disappointment when it may be challenging to reverse the process. Dedicated cosmetic surgeon Dr. Bryson Richards receives patients from Las Vegas, NV, and other towns and neighborhoods in this part of the country for Botox.

If you would like more information on cosmetic surgery procedures and treatments performed by Las Vegas, Nevada plastic surgeon, Dr. Bryson Richards please contact us at 702.870.7070
Taking new patients from Las Vegas, Bullhead City,  Laughlin, Pahrump, Mesquite NV and surrounding areas.