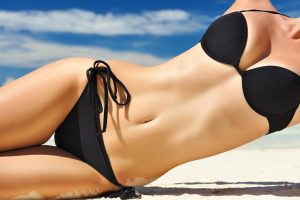 Cutera Xeo laser hair removal is a proven and permanent method for hair removal on all types of skin. It is a safe and effective procedure that eliminates the need for traditional forms of hair removal such as shaving, plucking, and waxing.
Over the last few years, there has been an increase in demand for laser hair removal procedures as both women and men seek a well-groomed appearance.
During the initial consultation, the treatment provider will inform the patient on various facets of Cutera Xeo laser hair removal, including the approximate costs and sustainability of its outcomes.
The accomplished board certified plastic surgeon Dr. Bryson Richards provides Cutera Xeo laser hair removal treatment to suitable candidates in Las Vegas, NV, and other towns and suburbs in The Silver State.
Permanent Hair Removal
'Permanent' hair removal may be a misnomer in the context of laser hair removal treatment. However, lasers do provide the most long-lasting hair removal outcomes to patients. Cutera Xeo laser hair removal involves directing focused light beams to destroy hair follicles beneath the skin allowing the targeted hair to be eliminated from the deep roots.
Notably, different hairs in a body area may be in different stages of their growth cycle meaning that some of the hair will not be eliminated during the Cutera Xeo laser hair removal session and will continue to grow. The patient will need multiple Cutera Xeo sessions to eliminate particular hairs during their specific growth cycles. Even then, some hair may eventually re-grow.
In general, patients experience a significant reduction in the appearance of undesirable hair after five to eight Cutera Xeo laser treatment sessions. After that, annual touch-up treatments can manage any minor hair re-growth. Cutera Xeo can be performed in-office without any specific downtime or discomfort.
Mayo Clinic cites studies stating that an ideal candidate for laser hair removal can attain up to 90 percent hair count reduction over the course of the laser treatment. Eminent hair removal experts indicate that laser hair removal should be viewed as a means for permanent hair reduction rather than permanent hair removal.
Factors Impacting the Longevity of Outcomes
The outcomes of the Cutera Xeo laser hair removal depend on the patient's particular skin and hair type. The treatment offers the best outcomes when the laser beams can focus on variations in pigment, such as dark hair on light skin. The pigment will absorb the concentrated light, and this means that individuals with lighter hued hair will not attain the best outcomes with a laser.
The longevity of the Cutera Xeo results will also depend on the natural structure of a person's hair and the natural growth rate of their hair. The sustainability of the outcomes will vary between patients. Some patients may need more than the average number of Cutera Xeo sessions.
It is vital for a patient to have clear objectives and reasonable expectations from any med spa procedure such as Cutera Xeo laser hair removal to attain high satisfaction levels. Experienced cosmetic surgeon Dr. Bryson Richards receives patients from Las Vegas, NV, and nearby areas for laser hair removal.
If you would like more information on cosmetic surgery procedures and treatments performed by Las Vegas, Nevada plastic surgeon, Dr. Bryson Richards please contact us at 702.870.7070
Taking new patients from Las Vegas, Bullhead City,  Laughlin, Pahrump, Mesquite NV and surrounding areas.