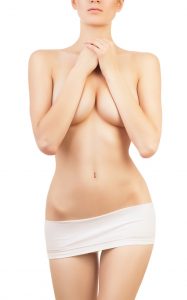 If you're considering breast augmentation, it's important to be well-prepared for your consultation. Breast augmentation is a big decision and it's important to understand all of the potential risks and benefits of the procedure. The more you know before the consult, the better equipped you'll be to make an informed decision about your breast implants. In this blog post, we'll discuss what you need to know before your breast augmentation consultation. Board certified plastic surgeon Dr. Bryson Richards provides breast augmentation to patients in Las Vegas, NV, and surrounding locations. 
Have realistic expectations
When you are considering breast augmentation, it is important to have realistic expectations. This is a major cosmetic surgery, and you should take it seriously. Before making the decision to get a boob job, you should consult with a board-certified plastic surgeon to discuss your goals and options. 
Your plastic surgeon will provide you with information about the different types of breast implants, the potential risks, and how the procedure is performed. They will also assess your health and give you advice on whether or not this type of cosmetic surgery is right for you. 
It is important to understand that breast augmentation results can vary from person to person, so your outcome may not be exactly what you had hoped for. Also, there is no guarantee that you will love the results. That's why it's so important to take your time, do your research, and ask questions before deciding to move forward with the procedure. 
By having realistic expectations and doing your research, you can make an informed decision and feel confident in your choice to get a breast augmentation.
Do your research
Before you can even consider a breast augmentation, it's important to do your research. Do plenty of research on the type of plastic surgeon you want to visit and their credentials. Make sure they are qualified in cosmetic surgery and have extensive experience with breast augmentation procedures. You should also look into their reviews, read other patient's experiences, and look at before-and-after pictures. Knowing what you want and what to expect from the procedure will make your consultation more productive. If you have any questions about the surgery, be sure to write them down so you can ask your plastic surgeon during the consult. Additionally, be open to questions that your plastic surgeon may ask you during your consultation, as this will help them make an informed decision about your potential boob job.
Choose the right surgeon
Choosing the right surgeon for your boob job is one of the most important decisions you can make. You need to be confident that your surgeon has the experience, training and qualifications to provide a safe and successful outcome.
When researching surgeons, make sure they are board certified and have experience performing breast augmentation surgery. Ask to see before and after photos of their work and read reviews from past patients. It's also important to look into a surgeon's safety record, and make sure they are using sterile techniques and up-to-date equipment.
Make sure you take your time when researching surgeons, and choose someone who is qualified and trustworthy. Having a thorough consultation with your surgeon is also essential – ask questions, discuss all the risks and benefits, and make sure you have a full understanding of the procedure before you go ahead.
Understand the risks
When considering breast augmentation, it's important to understand the potential risks that are involved. Although this is a very safe and common procedure, there are still some risks that you should be aware of.
The most common risks associated with breast augmentation include bleeding, infection, scarring, changes in sensation in the nipples, and capsular contracture. Bleeding is normal during and after the surgery, but if it becomes excessive or uncontrolled then it may require additional medical attention. Infection is also a potential risk, as is scarring around the incision site. Additionally, there is a chance that you could experience changes in nipple sensation due to the placement of the implant. Lastly, capsular contracture occurs when the tissue around the implant hardens. This can cause discomfort and can require additional surgeries to correct.
Before deciding to undergo any surgery, make sure to discuss all of these risks with your surgeon so that you can make an informed decision about whether or not breast augmentation is right for you.
Look at before and afters gallery 
One of the most important steps before getting breast augmentation is to look at before and after pictures. You should look at before and after pictures of patients who have had the same type of procedure you are considering. This will help you get an idea of what your body can look like after the surgery.
You should also discuss any concerns you have with your surgeon during your consult. Ask them for any additional before and after photos that may be helpful in answering any questions you have about the procedure. This will give you an even better idea of what to expect from your breast augmentation surgery.
Looking at before and after pictures can also help you determine the size and shape of implants you would like to get. When looking at the before and after photos, it is important to note that the results may vary from patient to patient depending on the type of implant and size chosen.
Finally, looking at before and afters of other patients is a great way to gain insight into how your body will respond to the surgery. This can help you decide if breast augmentation is right for you. Remember, all patients have different results and experiences, so use these pictures as a guide, not a guarantee of what your results may be.
Contact Las Vegas Board Certified Plastic Surgeon Dr. Richards to Schedule a Consultation
If you would like more information on cosmetic surgery procedures and treatments performed by Las Vegas, Nevada plastic surgeon, Dr. Bryson Richards please contact us at 702.870.7070
Taking new patients from Las Vegas, Bullhead City,  Laughlin, Pahrump, Mesquite NV and surrounding areas.