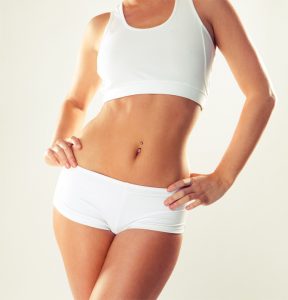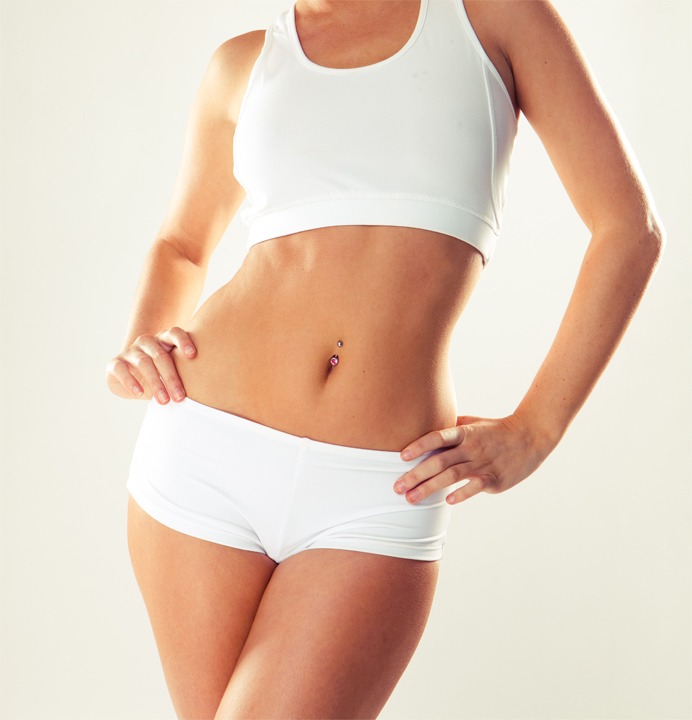 If you are considering getting an abdominoplasty, also known as a tummy tuck, there are some important things to know before undergoing the procedure. Abdominoplasty is a type of cosmetic surgery that involves removing excess fat and skin from the abdomen, as well as tightening the muscles in the abdominal wall. It can be a great way to help improve the appearance of your midsection, but it is important to know the facts before getting a tummy tuck. In this blog post, we will discuss five essential things you should know about abdominoplasty before getting a tummy tuck. Board certified plastic surgeon Dr. Bryson Richards provides tummy tucks to patients in Las Vegas, NV, and surrounding locations. 
1) The Procedure
Abdominoplasty, more commonly known as a tummy tuck, is a body contouring procedure performed by a plastic surgeon to remove excess skin and fat from the abdominal area. During the surgery, the surgeon will make an incision along the lower abdomen, from hip to hip. Through this incision, the surgeon will remove excess skin and fat, tighten abdominal muscles, and shape the waist. Depending on the patient's desired results, the surgeon may use liposuction to contour the abdomen or perform additional procedures such as hernia repair. After all of the necessary procedures are complete, the surgeon will close the incision with sutures and dressings.
Tummy tucks are considered cosmetic surgery, meaning they are not typically covered by health insurance. Therefore, it is important to carefully consider all factors before undergoing abdominoplasty. It is also important to research qualified and experienced plastic surgeons who can help you achieve your desired outcome.
2) The Recovery
The recovery process after abdominoplasty, or body contouring, varies from patient to patient. It is important to follow your plastic surgeon's instructions carefully in order to ensure the best possible results from the cosmetic surgery procedure. Immediately following the tummy tuck, patients can expect swelling, bruising, and discomfort in the treatment area. Pain medications are typically prescribed to help ease any discomfort during this time. Your plastic surgeon may also recommend that you wear a compression garment to aid in the healing process. 
In most cases, a full recovery takes 4-6 weeks, during which time you should be able to gradually increase your activity level. To reduce the risk of complications, it is important to listen to your body and not overexert yourself during the healing process. You will be required to make regular follow-up visits to your plastic surgeon's office to monitor your progress and make sure the wound is healing properly. 
If you follow your plastic surgeon's instructions for post-operative care and take care of yourself during the recovery process, you will be able to enjoy the full benefits of the abdominoplasty procedure
3) The Risks
When it comes to body contouring procedures like abdominoplasty, there are a few risks to consider. Abdominoplasty is a major procedure that requires general anesthesia, so there is always the risk of complications associated with general anesthesia. Additionally, there is the risk of infection, excessive bleeding, and other medical complications associated with the surgery. There is also the risk of nerve damage, which can lead to reduced sensation in certain areas of the abdomen. After the surgery, there is a risk of fluid buildup, fat necrosis, and scarring. It is important to discuss all of these potential risks with your doctor before undergoing abdominoplasty.
4) The Results
The results of abdominoplasty can be dramatic and quite satisfying. Patients may experience a more contoured waistline, an increase in confidence and a decrease in body-related anxiety. While the initial results may appear immediately after surgery, it can take several months for final results to be fully appreciated.
The abdominal skin is tightened during the procedure, removing excess fat and skin, and reducing the appearance of stretch marks. In many cases, patients find that not only does their waistline appear more toned, but also that their clothes fit better and they feel more comfortable wearing form-fitting clothing.
In addition to improving the appearance of the waistline, abdominoplasty can also lead to improved posture. By tightening the abdominal muscles, the abdomen becomes less prone to "pooching" or sagging over time, making it easier to maintain good posture.
Finally, while a tummy tuck is not a weight loss procedure, some patients may see a modest reduction in their waistline after surgery due to the removal of excess fat. In fact, some studies have shown that people who have had tummy tucks are more likely to keep off weight in the long term compared to those who do not undergo the procedure.
Contact Las Vegas Board Certified Plastic Surgeon Dr. Richards to Schedule a Consultation
If you would like more information on cosmetic surgery procedures and treatments performed by Las Vegas, Nevada plastic surgeon, Dr. Bryson Richards please contact us at 702.870.7070
Taking new patients from Las Vegas, Bullhead City,  Laughlin, Pahrump, Mesquite NV and surrounding areas.