Rhinoplasty (Nose Job) Surgery Recovery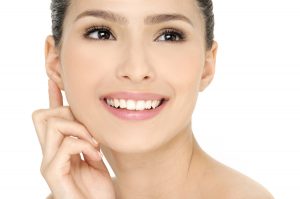 Post-operative recovery is an important part of any cosmetic surgery procedure to ensure that the desired results are established with minimal or no complications. Rhinoplasty, commonly known as a nose job, is a delicate surgery requiring careful preparation for the post-operative period as well as adherence to the surgeon's instructions during recovery.
Dr. Bryson Richards is an eminent plastic surgeon providing rhinoplasty and various other surgical and non-surgical procedures. During the initial consultation, Dr. Richards will discuss all aspects of the surgery, including its estimated recovery process. Patients in Las Vegas, NV and surrounding communities have an opportunity to receive state of the art surgery procedures from Dr. Richards.
Planning for Recovery Period
Apart from the detailed preparation for the day of surgery, it is equally important to plan for post-op care and take the required steps to make the recovery safe and smooth. The following steps can help ensure a better and faster recovery for a patient who has received rhinoplasty plastic surgery:
If feasible, a caretaker should be arranged for at least the first 24 hours at home following the procedure.
The patient should arrange for someone to drive them back home after surgery.
Working patients should ensure a leave from work for at least one week with provision for extra days.
A supply of cold compresses should be kept at home to reduce swelling.
Any major household tasks or outside commitments should be taken care of prior to the surgery.
Post-Op Recovery
The cosmetic surgeon will provide the patient with thorough post-operative instructions, which should be followed conscientiously. The patients who adhere to the instructions may experience reduced pain and discomfort and have a safer recovery. Instructions that Dr. Richards provides to his patients in Las Vegas, NV and other areas include the following:
Remain adequately hydrated.
Take plenty of rest in the first week.
Apply cold compresses frequently to minimize swelling.
Avoid vigorous exercises and activities and heavy lifting.
Immediate Post-op Phase
The first 24 hours following rhinoplasty can be difficult with the after-effects of anesthesia and mild pain in the treated area. Pain medications may be prescribed by the surgeon for the first few days. Swelling, bruising, headaches, and nosebleeds are some of the symptoms that may occur in the first 48 hours. Patient should rest sufficiently in bed with their head elevated. Discomfort will reduce with each passing day.
Recovery after a Week
Splint, sutures, and nasal packing, if any, will be removed at the end of the first week. Most patients will be in a position to go back to a more regular routine or return to the workplace. Strenuous activities, however, should be avoided for at least a month for safer healing.
Blowing the nose should also be avoided as far as possible in the first few weeks. Most of the side effects during recovery are mild, and will disappear on their own. Minor swelling may be visible for several weeks, which will go away gradually.
If you would like more information on cosmetic surgery procedures and treatments performed by Las Vegas, Nevada plastic surgeon, Dr. Bryson Richards please contact us at 702.870.7070