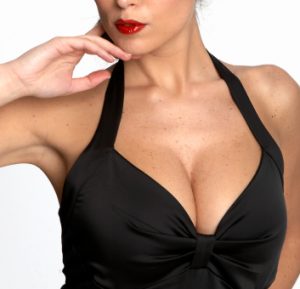 Before a woman decides to proceed with breast reduction cosmetic surgery, she should have a clear understanding of the procedure, and confidence in the ability of the breast surgeon. She should freely ask questions to clear her concerns and doubts about the practice and the procedure.
An informed patient will be in a position to make better decisions and feel more confident about her choices. A dedicated breast surgeon will answer all questions of the patient in detail in a simple language. Board certified plastic surgeon Dr. Bryson Richards provides breast reduction to patients in Las Vegas, NV, and surrounding communities.
Questions about the Surgeon
Do you have a board certification in

plastic surgery

, and if yes, from which board?

How long have you trained in the field of plastic surgery, and how many years of experience do you have?

Have you performed breast reduction previously, and what is your rate of success in this procedure?

What surgical venue would you recommend for my breast reduction procedure?

Do you have staff privileges at one of the local hospitals?

Can your office handle an emergency, if any should arise?

If I want to undergo a revision procedure following primary breast reduction, will you perform it?

Do you receive patients from Las Vegas, NV, and nearby areas?
Questions about the Procedure
Will I make a suitable candidate for breast reduction?

Are there any surgical techniques to perform breast reduction in a less invasive way?

Will I need to make any lifestyle or dietary changes or alter the schedule of my current medications prior to surgery?

Will you use general or local anesthesia to perform the procedure?

Can you provide me with some breast reduction before and after images pertaining to your earlier patients?
Questions about Recovery
Are there any risks and complications involved in breast reduction?

For how long will I be confined to bed after the surgery?

Are there any instructions I should follow during the initial recovery phase?

Is the recovery going to be painful?

When should I expect to return to work or resume my normal routine?
Questions about the Costs
How much will it cost me to undergo breast reduction surgery at your practice?

Does your price quote include the pre- and post-surgical expenses?

Will I be able to save a significant amount if the surgery is performed at a surgical center instead of a hospital?

Will I have to pay additionally for any post-surgical appointments with you?

If I combine two or more surgeries, will it improve the overall cost-effectiveness of the procedure?

With regard to insurance and financing, will your office staff be able to offer me some guidance?
The patient may also request to see the reviews and testimonials of past patients who have received breast reduction from the same cosmetic surgeon. The patient should make final decisions only after she is satisfied with the surgeon's answers to her questions on breast reduction.
If you would like more information on cosmetic surgery procedures and treatments performed by Las Vegas, Nevada plastic surgeon, Dr. Bryson Richards please contact us at 702.870.7070
Taking new patients from Las Vegas, Bullhead City,  Laughlin, Pahrump, Mesquite NV and surrounding areas.