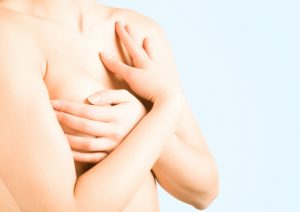 While considering a cosmetic surgery procedure such as breast lift, a woman should familiarize herself with the procedure online through informative websites and discussion forums where she can interact with previous patients. It is a salient idea to also visit the practice website of the surgeon with whom she wants to have a breast lift consultation.
When the candidate has some basic information about the procedure, it can help to make the consultation process more productive. She will also be in a position to ask more pertinent questions during the initial appointment. Board certified plastic surgeon Dr. Bryson Richards provides breast lift and other cosmetic and reconstructive procedures to patients in Las Vegas, NV and surrounding locations.
Key Questions to Ask
The patient should preferably prepare a list of questions in advance and carry it along at the time of the initial consultation for breast lift. This will make the consultation process more efficient and none of the important questions will be missed out. A committed surgeon will ensure that the patient is fully satisfied with their answers and will address all her concerns and doubts about breast lift plastic surgery in a detailed and professional manner.
Do you have a board certification in plastic surgery?

How long have you trained and practiced in the field of plastic surgery?

Have you performed breast procedures in the past, and what is your success rate?

Would you perform breast lift at a hospital, a surgical center or a private surgical suite?

Am I a good candidate for breast lift surgery?

Would you recommend breast lift as a standalone procedure or in conjunction with breast implants in my case?

Will I need to make any adjustments in lifestyle and current medications prior to the surgery?

How much time will it take for recovery after breast lift, and is the recovery going to be painful?

Will I be in a position to breastfeed in the future?

What are the potential risks and complications associated with breast lift?

How obvious will be the scars after breast lift surgery?

Is there a provision for breast revision procedure if the outcome is not as per the goals we agree upon?

Which surgical technique would you recommend in case of my breast lift?

Can I review breast lift before and after images to have a more realistic understanding of the results?

Is it possible to speak with one of your staff members to have more familiarity with your office?

Would you show me testimonials of previous patients who may have previously received plastic surgery from you?
Accomplished cosmetic surgeon Dr. Richards receives patients from Las Vegas, NV and nearby areas for breast lift.
Additional Tips
The patient should feel free to ask questions regarding the costs, insurance, and financing aspects of breast lift surgery. She should compare the costs in light of the other services, personalized care and surgeon's expertise, and then make a final decision.
Breast lift procedure is a personal journey for the patient, and she should feel completely comfortable and reassured after the surgeon's answers to all her questions. Only then she should choose to go ahead with breast lift surgery with the surgeon.
If you would like more information on cosmetic surgery procedures and treatments performed by Las Vegas, Nevada plastic surgeon, Dr. Bryson Richards please contact us at 702.870.7070
Taking new patients from Las Vegas, Bullhead City,  Laughlin, Pahrump, Mesquite NV and surrounding areas.