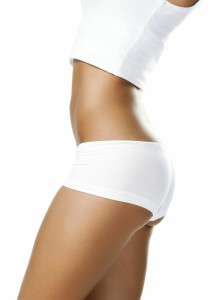 According to the ASPS figures, liposuction is currently the second most popular procedure performed by a cosmetic surgeon in the US. Before the surgeon accepts a patient for liposuction, they will determine their fitness to undergo the surgery. The surgeon will evaluate various aspects to assess the candidacy and then schedule a date for the surgery.
At the time of pre-op consultation, the surgeon will try to know the reasons why the patient wants to have liposuction and which specific concerns about their body may be bothering them. Dr. Bryson Richards is a board certified plastic surgeon providing liposuction to patients in Las Vegas, NV and surrounding locations.
Suitable Candidates
An ideal candidate for liposuction would be someone who has a fairly good health condition, and their body weight is within 25 pounds of their ideal weight. The person would be unhappy about the appearance of stubborn fat pockets in certain areas of the body, which have become resistant to exercise and diet. A suitable candidate will be over the age of 18, and will have a positive mindset, clear goals and reasonable expectations from liposuction.
Who is Not a Candidate?
The cosmetic surgeon may advise certain people to avoid liposuction. These may include:
A woman who is currently pregnant or breastfeeding, or planning to have pregnancy

A person with underlying health concerns which could interfere with the surgery or the post-operative recovery

Smokers who are unwilling or unable to give up the habit for a specified period of time as advised by the surgeon

People who are unable to change the schedule of certain prescription or non-prescription drugs as advised by the surgeon.

People who are allergic to lidocaine, a local anesthetic which may be applied as part of tumescent liposuction.
Teen Candidacy
In rare cases, liposuction may be performed on candidates who are still in their teens. These candidates will typically have one or more lingering fat bulges remaining after a major weight loss. The teen's physical and emotional health, maturity and self-esteem concerns will be assessed before they are selected as candidates for liposuction.
Adult Candidacy
In a procedure such as liposuction, there is no prescribed upper age limit. The surgeon will evaluate whether the patient is physically fit to safely under the surgery. If the patient is uncertain about their health, they may first consult with their doctor and then visit the cosmetic surgeon's office for a more detailed candidacy evaluation.
Patients with a fair amount of skin elasticity in the affected areas will be ideal candidates because their skin will adapt smoothly to the new, sculpted contours. Older patients will typically have greater skin laxity compared to the younger ones. Dedicated and sagacious plastic surgeon Dr. Richards receives patients from Las Vegas, NV and nearby areas.  
Keeping Realistic Expectations
Liposuction is only meant to reduce localized concentrations of fat in certain areas of the body. Only about 10 pounds of fat or less will be usually removed from the affected areas. Ideal candidates should know that liposuction is not a weight loss surgery, and only designed to improve body contours.
Taking new patients from Las Vegas, Bullhead City,  Laughlin, Pahrump, Mesquite NV and surrounding areas.