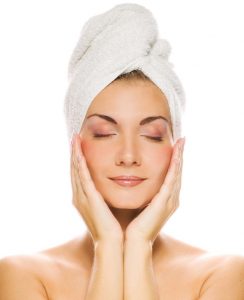 While there are various dermal filler facial rejuvenation treatments available today (each with their own unique benefits), none are more unique than Prevelle Silk.
Prevelle Silk was approved by the Food and Drug Administration (FDA) in March 2008. It is a new hyaluronic acid (HA) soft tissue filler comprising lidocaine, a local anesthetic. This clear gel offers a less painful injection than many other HA products that do not contain lidocaine.
Board certified plastic surgeon Dr. Bryson Richards provides facial filler injections to patients in Las Vegas, NV, and surrounding locations.
Areas Treated with Prevelle Silk
Upon being injected into facial skin, Prevelle Silk temporarily mitigates moderate to severe wrinkles and folds caused by aging. It effectively smoothes lines and wrinkles with minor irritation, particularly the nasolabial folds. These are furrows than extend from the nose base to the angle of the mouth.
In addition, Prevelle Silk also treats:
Creases between the eyebrows

Horizontal lines on the forehead

Crow's feet

Marionette lines

Perioral lines

Lip border

Smile lines

Lips
HA-based Filler
Hyaluronic acid (HA) is naturally found in the human skin and aids in hydration. It is a vital element of connective tissues and adds volume and detail to the skin.
The number of injections an individual patient undergoes depends on the depth of the fold. The treatment provider will customize the procedure according to the specific needs of the patient.
Benefits of Prevelle Silk
Prevelle Silk has a lower concentration of HA, which causes negligible swelling and makes it an excellent last-minute filler.
Prevelle Silk dermal filler is a gentle product that offers outcomes that last from three to four months. This makes it suitable for first-time dermal filler users allowing them to "try out" fillers before switching to other products with higher longevity.
Prevelle Silk does not contain any animal products. Therefore, no prior testing is necessary before undergoing treatment.  
Other benefits of Prevelle Silk include:
Natural outcomes

Non-surgical procedure

Immediate results

Perfect for delicate skin areas

Same day procedure

Excellent holiday filler (the patient can undergo the treatment on Thursday and ready for the weekend)

Minimal downtime
Prevelle Silk Treatment, Results and Recovery
The treatment provider will inform the patient on what they can and cannot do before and after their Prevelle Silk treatment. This may include avoiding specific over the counter medications such as aspirin and ibuprofen that can increase the risk of bleeding.
Patients should inform their injection provider about the prescription medications, and herbal or dietary supplements that they take on a routine basis. These natural products can also increase the risk of bleeding.
The time taken to complete Prevelle Silk treatment is around 30 minutes. The exact number of injections necessary depends on the depth of the facial creases and the number of treatment areas.
Some doctors use Prevelle Silk with other dermal fillers, such as Botox, as a part of a liquid facelift. This may mean additional time at the doctor's office.
Prevelle Silk offers instant results which last for three to four months. The treatment provider will offer specific guidelines on when the patient can wear makeup after Prevelle Silk injections.
Cosmetic surgeon Dr. Bryson Richards receives patients from Las Vegas, NV, and nearby areas for anti-aging soft tissue filler injectables.
If you would like more information on cosmetic surgery procedures and treatments performed by Las Vegas, Nevada plastic surgeon, Dr. Bryson Richards please contact us at 702.870.7070
Taking new patients from Las Vegas, Bullhead City,  Laughlin, Pahrump, Mesquite NV and surrounding areas.