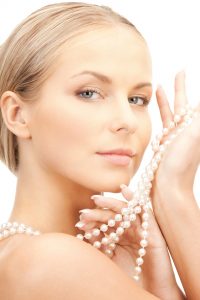 Prevelle Silk dermal filler injectables remain one of the most popular treatments in recent years for individuals seeking to improve signs of aging on the face in a non-surgical manner.
The injection provider will inform the patient on various aspects of Prevelle Silk soft tissue fillers during the pre-treatment consultation, including its approximate costs.
Monetary Concerns
The foremost goal of the treatment provider will be to allow the patient to make an enlightened decision which includes evaluating the financial implications of the procedure.
Board certified plastic surgeon Dr. Bryson Richards provides facial filler injections to patients in Las Vegas, NV, and surrounding communities.
Cost Comparison
Prevelle Silk is more cost effective in comparison to facial plastic surgery and other facial rejuvenation procedures involving laser or ultrasound. The time taken to inject the Prevelle Silk gel is around 20 to 30 minutes.
Additionally, this procedure does not typically involve anesthesia, lab test, prescription medications or other expenses before or after the treatment.
The outcomes of some med spa treatments may not sustain beyond a few weeks. Prevelle Silk, in comparison, lasts for three to four months. This enables Prevelle Silk soft tissue fillers to be more cost-effective compared to other procedures.  
Cost Factors
Prevelle Silk costs typically differ between patients and practices. The location of a particular practice affects Prevelle Silk costs. The operational and real estate costs in main urban centers and busy metropolitan cities are higher while such costs are lower in smaller towns in the interiors.
This aspect impacts the costs of products and services in different regions, including the cost of cosmetic procedures such as Prevelle Silk. In addition, the skill, qualification, and experience of the injection provider also affect the treatment costs as different practices offer varying quality and service standards to patients.
Price Tag Evaluation
Prevelle Silk injections are available to patients in various syringe sizes to address the unique needs of different facial areas. Smaller areas of the face require less gel, and this reduces the overall costs of the treatment. For example, the patient may need one to two syringes of Prevelle Silk for the treatment of smile lines around the lips.
If the patient has finer lines around the lip line, they may require smaller and more inexpensive syringes. At the time of the pre-treatment consultation, the patient should freely ask the provider any questions or concerns that they may have about the procedure costs or other facets of Prevelle Silk.
The patient should also evaluate the costs of other dermal treatments against Prevelle Silk to make a well-considered choice.
The patient may be able to get a rebate if they choose to receive Prevelle Silk with another cosmetic procedure, depending on the policy of the practice. Sometimes, the manufacturer may offer promotional rates for Prevelle Silk, which may be beneficial for patients.
Insurance and Financing
Prevelle Silk is usually performed as an elective cosmetic treatment, which means that the patient will likely not receive insurance coverage for this procedure.
But they can seek financing from other sources such as credit cards, private loans, bank loans, and financing through medical care finance firms to pay for their Prevelle Silk procedure.
Cosmetic surgeon Dr. Bryson Richards receives patients from Las Vegas, NV, and nearby areas for anti-aging soft tissue filler injectables.
If you would like more information on cosmetic surgery procedures and treatments performed by Las Vegas, Nevada plastic surgeon, Dr. Bryson Richards please contact us at 702.870.7070
Taking new patients from Las Vegas, Bullhead City,  Laughlin, Pahrump, Mesquite NV and surrounding areas.