Laser Hair Removal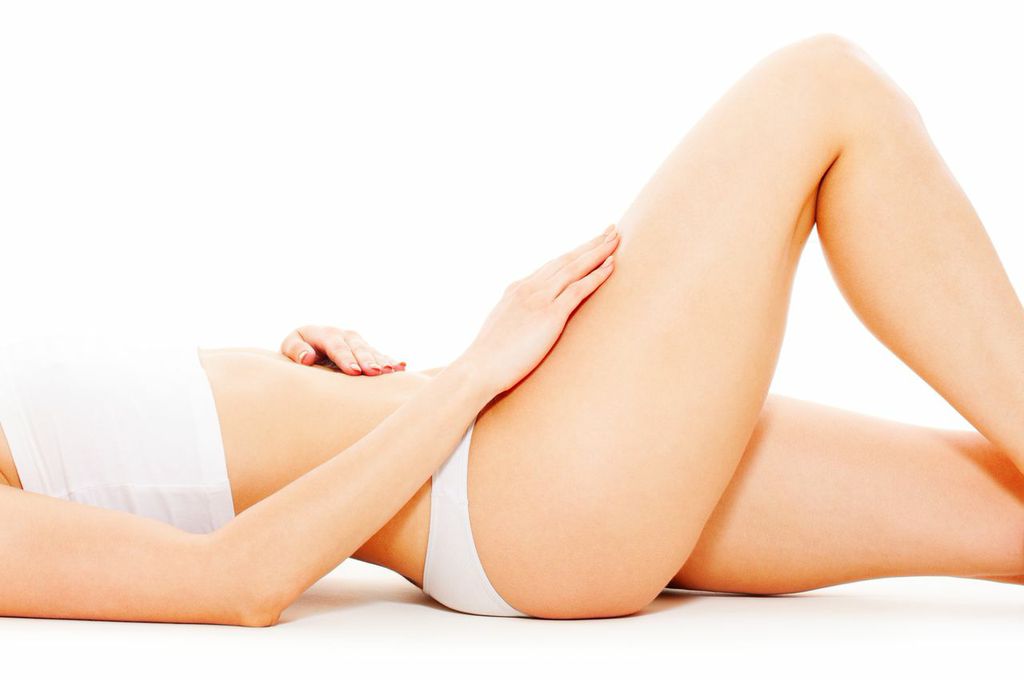 Laser hair removal is useful for people tired of shaving, tweezing, and waxing for removing unwanted hair. Laser is a popular procedure for hair removal in the United States. Highly concentrated light waves are beamed on the hair follicles. Hair follicle pigments get destroyed after absorbing light.
A number of laser technologies and devices are available today to perform laser hair removal procedures. During your initial consultation, you should speak with the treatment provider about potential pros, cons and costs involved. This will help you make a salient choice.
Board certified plastic surgeon Dr. Bryson Richards provides safe and effective laser hair removal treatments to patients in Las Vegas, NV, and surrounding locations.
Benefits of Laser Hair Removal
Laser hair removal is useful in removing hair from face, legs, chin, back, arms, bikini line, and underarms among various other parts of the body. Benefits of laser hair removal include:
Precise removal: Lasers are effective in selectively targeting dark and coarse hair while leaving surrounding skin and tissue undamaged
Speed: Fraction of a second is taken by each laser pulse, which means a large portion of skin can be treated at one time. Laser hair removal effectively treats skin the size of a quarter each second. Upper lips and other smaller areas can be treated in 60 seconds. Backs and legs may take up to an hour.
Predictable results: Laser hair removal can lead to permanent hair loss in most cases after 3 – 7 sessions.
Spectrum Diode Laser Hair Removal
Spectrum Diode Laser is a recent addition to hair reduction technology. It is a conveniently sized machine and can send intense beams of precise light to the target area. The laser beams go all the way to the target area by passing safely through the epidermis. Hair growth is disrupted through selective photothermolysis without harming the surrounding skin.
The machine operates at a wavelength of 810nm – gold standard of laser hair removal. It provides effective, safe, reliable and comfortable results with a unique cooling system. New diode technology is harnessed by the Spectrum for removing hair.
Spectrum Hair Removal Laser Functioning
Coloring pigment within the hair follicles is targeted in this noninvasive laser hair removal treatment by focusing a single wavelength of light or laser. The device prevents active growth cycle by heating and damaging the follicles.
Target Areas
The following areas can be effectively treated:
Hands
Lips
Underarms
Toes
Bikini area
Legs
Beard
Arms
Chest
Hair line
Procedure for Laser Hair Removal Treatment
The hair at the treatment area will be first trimmed. Topical numbing cream may be applied by the provider 30 minutes before treatment. Laser hair removal is a customizable treatment option. The provider will adjust the equipment based on your hair color, skin thickness, and target location.
The technician will deliver controlled light pulses in a small area at the target site. This is to observe for any adverse reactions. You would be given anti-inflammatory creams, cold water and ice packs once the treatment is done.
Cosmetic surgeon Dr. Bryson Richards receives patients from Las Vegas, NV, and nearby areas for innovative and advanced laser hair removal treatments.
Contact Las Vegas Board Certified Plastic Surgeon Dr. Richards to Schedule a Consultation
If you would like more information on cosmetic surgery procedures and treatments performed by Las Vegas, Nevada plastic surgeon, Dr. Bryson Richards please contact us at 702.870.7070
Taking new patients from Las Vegas, Bullhead City,  Laughlin, Pahrump, Mesquite NV and surrounding areas.