Facial Fat Transfer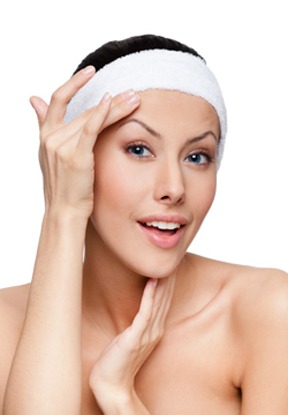 Your face will gradually lose the shape and volume it has as you age. Autologous fat transplantation, facial fat grafting, or lipo-injections can be used for filling in the features of your face. This is done by extracting fat cells from other body parts. The fat can be harvested from the buttocks, thighs, abdomen, and other areas.
When the fat is injected under the facial skin, it fills in sunken eye area and cheeks. It also helps in reducing scars, folds and enhancing lip size. Basically, if most facial aesthetic procedures work towards leveling the 'mountains' in the face, facial fat grafting helps in filling in the 'valleys.'
Facial fat grafting can provide results that feel and look natural. It can be used for optimizing the results of larger cosmetic and reconstructive procedures. It can also be used for recreating a youthful looking face as a standalone procedure. Board certified plastic surgeon Dr. Bryson Richards provides facial fat transfer to patients in Las Vegas, NV, and surrounding locations.
Targeted Treatment Areas
In essence, facial rejuvenation represents the procedures that are helpful in making the face appear younger. Autologous fat grafting for facial rejuvenation helps in restoring lost volume in the face. It also revitalizes the skin by improving the texture and tone. Age related facial changes can be addressed or camouflaged with autologous fat grafting cosmetic surgery. This includes:
Deep rhytides
Forehead hollowing
Supraorbital hollowing
Temporal hollowing
Malar bags
Tear trough deformity
Increased length of the lower lid (vertical)
Marionette lines
Nasolabial folds
Deflated lips
Weak chin
Jowls
Poor jawline contour
Facial Fat Transfer Procedure
You will have a thorough discussion with your surgeon when you first meet them. They will identify the target areas and discuss concerns, details, expectations, and postoperative care. Both the recipient and donor sites of the fat will be numbed using local anesthesia during the procedure.
Your surgeon may recommend general anesthesia or sedation if larger volumes of fat are required for your facial fat transfer plastic surgery. You will need to arrange for someone to take you to your home if you get sedated. Fat will be withdrawn from the body after cleansing and treating it with local anesthesia. They will use a cannula or a syringe.
The fat will be injected back in the face with a needle once it is purified of blood and damaged cells. The surgeon may need to slightly overfill the damaged area for allowing the fat to be reabsorbed by the body over a period of time. This will help in reducing the volume that is gained during the surgery.
Recovery and Results
You should be able to resume normal activity right after the surgery. Patients that have a higher volume of fat removed and implanted may need a slightly longer recovery period. Results can last for several years.
However, majority of patients report that 50% of the injected fat disappears over a period of time. You may require multiple injection treatment sessions to get the desired effect. Cosmetic surgeon Dr. Bryson Richards receives patients from Las Vegas, NV, and nearby areas for facial fat grafting.
Contact Las Vegas Board Certified Plastic Surgeon Dr. Richards to Schedule a Consultation
If you would like more information on cosmetic surgery procedures and treatments performed by Las Vegas, Nevada plastic surgeon, Dr. Bryson Richards please contact us at 702.870.7070
Taking new patients from Las Vegas, Bullhead City,  Laughlin, Pahrump, Mesquite NV and surrounding areas.