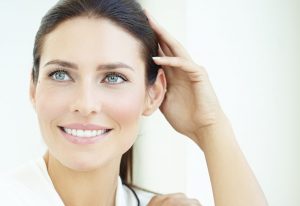 Advancements in the area of cosmetic surgery have made various procedures safer and less invasive than ever before. 
However, the expertise and skill of the operating surgeon still remain the single most vital factor influencing the final outcomes of a plastic surgery procedure such as otoplasty.
Board certified plastic surgeon Dr. Bryson Richards provides otoplasty to patients in Las Vegas, NV, and surrounding locations.
Qualities of a Dedicated Cosmetic Surgeon
Warm, compassionate, caring, and easy to communicate with

Committed to informing the patient on various aspects of otoplasty

Impassioned about making a positive change in the lives of patients through plastic surgery

Offers individualized care and attention to each patient

Ability to understand the innermost desires, hopes, goals, and aspirations of the patient

Has in-depth knowledge of the facial structure

Possesses artistic sensibilities with a focus on form, proportion, and aesthetics

Uses cutting-edge techniques to ensure that the procedure is minimally invasive and produces the least amount of scarring possible
A surgeon will be able to show the patient before and after images of previous patients who have undergone ear reshaping surgery. Additionally, they may also show the patient testimonials from past patients. 
Focus on Customization and Innovation 
Each patient has a unique facial and body structure. The surgeon must customize each otoplasty procedure to match the exact cosmetic and anatomical needs of the patient for the most effective outcomes. 
Patients usually attain the highest satisfaction levels when the procedures are individualized to their specific needs creating more comprehensive and appealing results.
Plastic surgeons who focus on regularly updating their knowledge and skills offer patients cutting-edge and innovative procedures for safe and predictable results. 
The latest plastic surgery solutions are usually an improvement over previous techniques and offer better outcomes in a minimally invasive manner. These innovative solutions also involve lesser risks and are more comfortable for the patient. 
A Combination of Art and Science 
The surgeon must be adept at combining the principles of art and science to develop appealing yet safe results. Following a detailed and customized approach to ear surgery allows the surgeon to offer safe, predictable, and natural looking results to the patient. 
Individualized Care and Attention
The patient should feel warm and welcome when they visit the surgeon's office. The surgeon and their team should offer the patient an assurance of top-notch quality, best practices, and customized care. 
The surgeon and their staff should also be able to provide the patient support and care throughout the surgical process.
The patient should feel at ease when interacting with the surgeon or their team at each stage of the treatment process, right from setting up a consultation to pre-op support. The main priority of the surgeon and their staff should be to provide the patient with a comfortable and relaxed treatment experience. 
Comprehensive Treatments
For otoplasty surgery, the patient should choose an advanced practice that is equipped with cutting-edge technology and the most advanced surgical solutions. This will allow the patient to get the best care possible for all their requirements along with otoplasty.
Cosmetic surgeon Dr. Bryson Richards receives patients from Las Vegas, NV, and nearby areas for ear surgery.
If you would like more information on cosmetic surgery procedures and treatments performed by Las Vegas, Nevada plastic surgeon, Dr. Bryson Richards please contact us at 702.870.7070
Taking new patients from Las Vegas, Bullhead City,  Laughlin, Pahrump, Mesquite NV and surrounding areas.