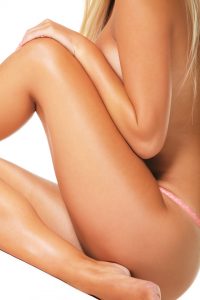 To eliminate hair in virtually any area of the body, Cutera Xeo laser hair removal is a safe and effective procedure of choice for many people. Cutera Xeo laser hair removal involves minimal downtime and discomfort and generates sustainable outcomes.
The Cutera Xeo laser hair removal procedure has superior contact cooling to ensure that comfortable hair removal on all types of skin. It combines two wavelengths which offer patients the most innovative hair removal procedure available today.
During the pre-treatment consultation, the laser provider will inform the patient on various facets of Cutera Xeo laser hair removal, including its approximate costs.
Patients should freely ask questions pertaining to the costs and make an informed decision after evaluating the costs of all available options. Board certified plastic surgeon Dr. Bryson Richards provides Cutera Xeo laser hair removal treatment to patients in Las Vegas, NV, and surrounding communities.
Cost-Effectiveness
Advanced Cutera Xeo laser hair removal is believed to be the most cost-effective option in comparison to all other hair removal treatments. This treatment offers sustainable outcomes which could even be permanent.
The patient does not need to receive repetitive treatments at short intervals, and after the treatment process is complete, the area does not require any routine maintenance.
With the effectiveness, convenience and one-time expense that this procedure offers, many individuals find Cutera Xeo laser hair removal to be more cost-effective in the long-term. Patients should evaluate the hair removal costs of different procedures with regards to the potential longevity of the results in each case.
Treatment Area
A vital factor in determining the procedure cost will be the total surface area of the body that requires treatment. Certain areas such as the legs, back, arms, or thighs may need more extensive treatment while other sites such as the underarms, face, and bikini area may only require limited treatment.
Another important factor in determining the treatment costs is the number of treatment sessions that are necessary for a specific area. Patients will typically need between five to eight treatment sittings based on the skin, hair color, and hair growth cycle.
The cost of the Cutera Xeo hair removal procedure may be determined on a per treatment session basis. This could lead to a difference in the overall cost for two patients.
Smaller regions such as the bikini line or underarm area may require only limited treatment in comparison to larger areas such as the back or legs. In case the patient chooses to undergo Cutera Xeo laser hair removal along with other treatments, they may be able to get a rebate or special package rate.
Finance and Insurance
The patient's insurance company will not typically cover the costs of Cutera Xeo laser hair removal. However, the patient can avail of the multiple financing options that can help finance the procedure.
They may seek a loan from a professional medical care finance company which can provide them with competitive rates of interest as well as easy monthly installments.
Caring cosmetic surgeon Dr. Bryson Richards receives patients from Las Vegas, NV, and other towns and suburbs for laser hair removal treatments.
If you would like more information on cosmetic surgery procedures and treatments performed by Las Vegas, Nevada plastic surgeon, Dr. Bryson Richards please contact us at 702.870.7070
Taking new patients from Las Vegas, Bullhead City,  Laughlin, Pahrump, Mesquite NV and surrounding areas.