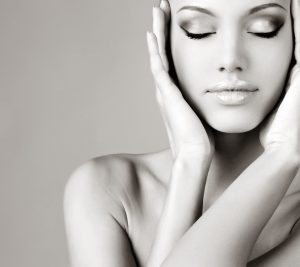 Clear + Brilliant laser skin resurfacing treatment offers a gentle and clinically proven solution to mitigate signs of aging on the skin.
The treatment can rejuvenate skin effectively for individuals who want to reduce the signs of aging and sun damage as well as other skin imperfections in a non-surgical way.
During the pre-treatment consultation, the treatment provider will offer the patient information on various aspects of the treatment, including its approximate costs. Prudent board certified plastic surgeon Dr. Bryson Richards provides Clear + Brilliant laser skin resurfacing to patients in Las Vegas, NV and other towns and neighborhoods in The Battle Born State.
Costs Comparison
Clear + Brilliant laser skin resurfacing is more affordable compared to cosmetic surgery procedures such as a facelift.
Any invasive procedure such as facelift involves the surgeon's charges, anesthesia costs, surgical venue costs, and pre and post-operative expenses. Clear + Brilliant laser skin resurfacing is an in-office treatment that does not involve any such costs.
Sometimes patients may want to assess the costs of Clear + Brilliant laser skin resurfacing in relation to other nonsurgical aesthetic treatments such as microdermabrasion, IPL skin rejuvenation, chemical peels, and dermal filler injectables.
Some of these treatments may be less expensive than Clear + Brilliant laser skin resurfacing. However, they may not offer similar outcomes. Therefore, the patient should evaluate their budget, aesthetic goals, and skin conditions before going ahead with a specific treatment.
Sticker Price Variations
The Clear + Brilliant laser skin resurfacing treatment uses multiple laser techniques and technologies. Patients can decide between ablative and non-ablative or fractional laser resurfacing.
The choice of a laser will depend on the depth of the skin imperfections to be treated. Ablative laser skin resurfacing procedures may be more costly and involve substantial downtime.
The number of treatment areas and sessions may differ among patients. The cost will be lower for a patient who requires only two to three sessions compared to a patient who needs five to six sessions to accomplish their cosmetic goals.
The geographical location of the practice also impacts the cost of Clear + Brilliant laser skin resurfacing treatments. The operating and real estate costs of a practice in a busy metropolitan city or main urban center will be more than those of a practice located in a small, interior town.
Factors such as individualized care, quality standards, the use of the latest technology, and safety protocols at a practice also determine the total costs of the treatment.
The patient should openly seek cost-related information on the procedure at the time of the initial consultation to enable them to make an enlightened decision after a detailed cost-benefit analysis.
Financing
The patient should ask for details on the available payment options from the treatment provider or their staff ahead of the procedure. Most patients are eligible to receive financing from professional medical care firms at reasonable rates of interest and easy monthly installments.
Is Clear + Brilliant Laser Skin Resurfacing Covered by Insurance?
In some cases, Clear + Brilliant laser skin resurfacing may be recommended for reasons that the insurance provider may consider, at least in part, to be medical.
If the procedure is being advised for the removal of pre-cancerous skin tumors via CO2 laser or scar revision from a past surgery or injury, the patient may be able to receive partial or even complete insurance coverage for their laser skin resurfacing treatment.
Focused cosmetic surgeon Dr. Bryson Richards receives patients from Las Vegas, NV and other towns and communities in this region of the southwest for Clear + Brilliant laser skin resurfacing.
If you would like more information on cosmetic surgery procedures and treatments performed by Las Vegas, Nevada plastic surgeon, Dr. Bryson Richards please contact us at 702.870.7070
Taking new patients from Las Vegas, Bullhead City,  Laughlin, Pahrump, Mesquite NV and surrounding areas.