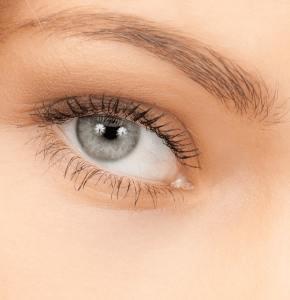 Eyelid lift surgery, clinically called blepharoplasty, may appear on the surface to be a minor cosmetic surgery, but it is a sensitive procedure because it involves the eyes. While dollar amount continues to be a starting point for many patients when considering eyelid lift, it is important to choose the right surgeon in order to ensure the safety and predictability of results.
Board certified plastic surgeon Dr. Bryson Richards is a dedicated and experienced surgeon providing upper and lower eyelid surgery procedures. Dr. Richards will explain all aspects of the procedure, including its estimated costs, during the initial consultation. His first goal is to ensure that the patient makes a well-considered decision. Dr. Richards provides blepharoplasty to patients in Las Vegas, NV and surrounding locations.
Price Factors
The monetary amount of upper and lower eyelid plastic surgery can differ between two practices, and sometimes even between two patients at the same practice. If the practice is located in a busy urban center or a major city along the coasts, the average living costs in that region will usually be higher, which will have a bearing on the average costs of blepharoplasty in that area.
What kind of quality standards, expert staff and state of the art technologies are provided at a practice, will impact the costs of the procedure. The procedure may be performed at a hospital, an accredited surgical center or a private surgical suite. The costs and benefits in each case will differ, and will affect the overall sticker price of the surgery.
The fee charged by the cosmetic surgeon will depend on their training, experience, certifications and reputation in the field. Patients should make their choice judiciously, considering the authoritative expertise of the surgeon, particularly because the procedure involves the eyes.
Extent of Surgery
Blepharoplasty may be performed in a customized manner according to the unique needs of a patient. The patient may require either upper or lower eyelid lift, or in some cases, may require both. Sometimes the procedure may be performed in conjunction with other surgical or non-surgical procedures such as facelift, brow lift, facial fat transfer, facial fillers or Botox injections.
The monetary amount will differ in each case according to the extent and complexity of the procedure. The practice may sometimes offer a rebate for a limited period or where the patient chooses multiple procedures as a part of a package. Dr. Richards receives patients from Las Vegas, NV and nearby areas for eyelid lift.
Insurance
Eyelid lift is primarily an aesthetic procedure, and the health insurance provider will not cover the sticker price of the surgery. But a notable exception could be a patient who suffers from a severe ptosis condition. If the eyelids are heavily droopy, it may cause a hindrance to safe and clear vision. Full or partial costs of the surgery would be covered in such a case.
Financing
Patients have the option to seek loans through medical care finance companies. Low interest financing, quick loan approvals, and easy terms of payment are usually available from these companies.
If you would like more information on cosmetic surgery procedures and treatments performed by Las Vegas, Nevada plastic surgeon, Dr. Bryson Richards please contact us at 702.870.7070
Taking new patients from Las Vegas, Bullhead City,  Laughlin, Pahrump, Mesquite NV and surrounding areas.