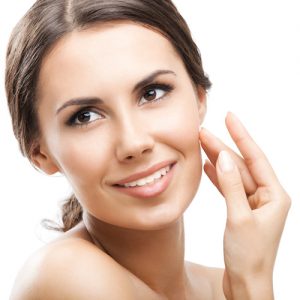 Belotero facial filler is an effective alternative to mitigate the aging lines on the face for people who do not wish to have facelift cosmetic surgery or another invasive treatment. During the initial consultation, the treatment provider will discuss all aspects of Belotero, and apprise the patient of its estimated costs.
The provider's first concern will be to help the patient make the best decision based on the most appropriate treatment options and their expected costs. Board certified plastic surgeon Dr. Bryson Richards provides Belotero dermal filler and various other procedures to patients in Las Vegas, NV and surrounding communities.  
Cost Comparison
Belotero facial filler is not only an efficient, safe and convenient anti-aging treatment, but it is also more cost-effective when compared to several other plastic surgery as well as non-surgical facial rejuvenation procedures. Belotero filler injections can be performed without general anesthesia or IV sedation, thereby saving on costs. The procedure can be performed in-office, which will avoid the costs of a surgical venue.  
Even in comparison to other non-surgical procedures that are based on advanced laser, ultrasound or radio frequency technologies, or even some major chemical peels, the cost of Belotero facial filler injections will usually be more competitive. The procedure involves minimal to no downtime, which can also have cost-saving benefits for some working people.
Belotero dermal filler procedure requires on prior allergy tests, post-operative visits, or prescription medications. All these are cost saving aspects, which make Belotero a more affordable facial anti-aging procedure. Experienced cosmetic surgeon Dr. Bryson Richards receives patients from Las Vegas, NV and nearby areas for Belotero injections.
Cost Factors
The price tag of Belotero treatment can vary from one practice to another, and sometimes even from one patient to another at the same practice. Practice location will make a key difference to the costs. Practices located in leading urban centers and main metropolitan areas often have to bear higher real estate expenses and other overheads, which has some effect on their costs.
The quality standards of the practice, the training and experience of the staff members, the level of personalized care and services will also impact the actual monetary amount of the Belotero dermal filler injection procedure. Face is aesthetically the most prominent part of the body, and patients should preferably choose a well-recognized practice for desirable and predictable outcomes.
Extent of Treatment
Some patients may need only minimal treatment in a small area of the face such as the lips to improve facial definition, while some others may need treatment over a larger surface area of the face to reduce wrinkles and fine lines. The practice may charge the price according to the number of Belotero injection vials used. A few practices may also charge on a per hour basis.
Some patients may combine Belotero dermal filler with other aesthetic procedures, which could make them eligible for a rebate or a special package price. Patients should also consider various financing options if they prefer to pay for the procedure in affordable monthly installments.
If you would like more information on cosmetic surgery procedures and treatments performed by Las Vegas, Nevada plastic surgeon, Dr. Bryson Richards please contact us at 702.870.7070
Taking new patients from Las Vegas, Bullhead City,  Laughlin, Pahrump, Mesquite NV and surrounding areas.