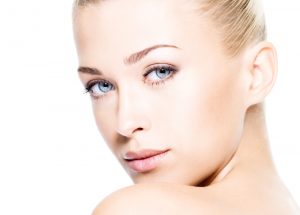 Belotero is a unique facial filler treatment approved by the FDA specifically for the reduction of moderate to severe nasolabial folds. Belotero is also effectively used to treat other facial wrinkles and fine lines for people who want to avoid facelift plastic surgery. This innovative injectable filler will restore a youthful look to the face and create a noticeable impact with just one treatment.
During the initial consultation, the treatment provider will explain all aspects of Belotero facial filler procedure, including the estimated longevity of the results. Patients should compare the longevity and other characteristics of Belotero with other dermal fillers in order to make an informed choice.
The provider will make it clear that Belotero, like any other facial filler, is not a permanent solution, but the results can be extended with repeat treatments in the future. Stellar, committed, and board certified plastic surgeon Dr. Bryson Richards provides Belotero dermal filler injections to patients in Las Vegas, NV and surrounding locations.
Longevity of Results
While individual results will vary depending on several factors, Belotero filler treatment effects can last for about six months or more. Treatments may be repeated in future in accordance with the surgeon's guidance. It is also possible to combine Belotero filler treatment with other non-invasive or cosmetic surgery anti-aging procedures for longer lasting benefits.
Belotero is a filler of medium intensity and is designed to improve moderate to severe facial wrinkles and lines. The active ingredient in Belotero is hyaluronic acid (HA), which will help restore the skin structure. The filler gel also triggers the fresh production of natural collagen fibers in the skin. This helps to create more sustainable and natural looking results from within, which will last for a longer time.
Factors Affecting Longevity
The longevity of Belotero filler results will vary from one patient to another depending on a few factors. The location of the treated area makes a vital difference. Some parts of the face are more static in nature, which can maintain the results for a longer time. But some other facial zones experience more frequent and dynamic muscle movement, such as the lips, mouth, eyelids, and forehead.
The metabolic rate of each patient is variable. How rapidly the body metabolizes the filler gel will also make an impact on how long the results will sustain. People with a rapid metabolism may only enjoy the results with Belotero for three to five months because the gel in the skin will disintegrate faster.
The injection provider's expertise will impact the final outcome and the longevity of results. The volume of filler gel injected in each case can also differ. If the volume injected is too much or too little, the results may not last for a long time. Similarly, if the provider uses a smaller volume of the gel to inject multiple facial sites, it can compromise the overall sustainability of results.
Patients in Las Vegas, NV and other cities and neighborhoods in The Sagebrush State have an opportunity to receive Belotero dermal filler injections and other procedures from dedicated and prolific cosmetic surgeon Dr. Bryson Richards.
If you would like more information on cosmetic surgery procedures and treatments performed by Las Vegas, Nevada plastic surgeon, Dr. Bryson Richards please contact us at 702.870.7070
Taking new patients from Las Vegas, Bullhead City,  Laughlin, Pahrump, Mesquite NV and surrounding areas.