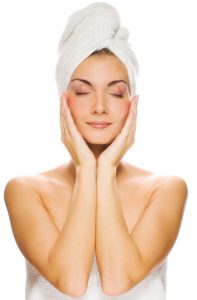 A person considering any cosmetic enhancement procedure, whether surgical or non-surgical, should have a clear understanding of the estimated costs of the procedure.
In general, insurance providers do not offer coverage for such procedures, and they are an out of pocket expense for patients.
Hydrafacial is a proven and safe facial rejuvenation treatment for individuals seeking an affordable, non-surgical procedure. During the initial consultation, the provider will inform the patient on various facets of Hydrafacial, including its costs.
Board certified plastic surgeon Dr. Bryson Richards provides Hydrafacial to patients in Las Vegas, NV, and surrounding locations.
Factors Impacting the Cost
Hydrafacial treatment costs may differ slightly between two practices due to some factors. The geographic location of the practice is a major factor that affects the costs of procedures.
The cost will usually be higher in prime urban centers and busy metropolitan areas in comparison to smaller towns. Overhead and real estate costs can differ across regions, which can affect the price of a cosmetic procedure such as Hydrafacial.
The experience and skill of the treatment provider, as well as the type of customized care and services at a specific practice, also impact the costs of procedures.
A practice led by a board certified plastic surgeon will usually offer patients the highest quality standards and best practices in comparison to an average spa or salon.
Patients who have certain skin conditions or specific skin types may benefit from receiving Hydrafacial treatment in a medical setting. Cost is certainly an important factor, but the safety and long-term health of the skin should be the primary consideration at all times.
Multiple Treatments
Even after a single Hydrafacial treatment, the patient will accomplish beautiful skin enhancement.
However, it is beneficial to receive regular treatments every month to maintain the skin enhancements from this procedure. Hydrafacial treatment costs over a period can be evaluated depending on the number of treatment sessions that a patient undergoes.
The practice may be able to offer the patient a special discount or package price if they choose to combine Hydrafacial treatment with another cosmetic procedure. Patients can also benefit from periodic promotions on the treatment.
Cost Comparison
Hydrafacial treatment costs will likely be more competitive in comparison to other ultrasound, laser, or RF-based skin rejuvenation techniques as well as certain medium and deep chemical peels that are more invasive. Patients should make a poignant decision on the procedure with consideration to their budget and cosmetic needs.
Financing Options
Patients can consider various financing options such as professional medical care finance companies, credit cards, bank loans, and private loans from friends and family for their Hydrafacial treatment. Cosmetic procedures such as Hydrafacial will likely not receive insurance coverage.
Cosmetic surgeon Dr. Bryson Richards receives patients from Las Vegas, NV, and nearby areas for Hydrafacial.
If you would like more information on cosmetic surgery procedures and treatments performed by Las Vegas, Nevada plastic surgeon, Dr. Bryson Richards please contact us at 702.870.7070
Taking new patients from Las Vegas, Bullhead City,  Laughlin, Pahrump, Mesquite NV and surrounding areas.