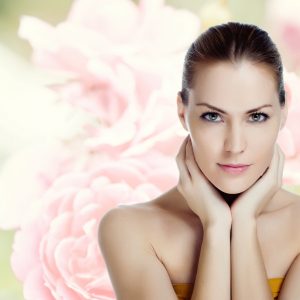 HydraFacial is an innovative technique in facial rejuvenation for people who want to undergo a quick, in-office treatment that does not involve cosmetic surgery or lasers.
Many patients want to know how long the outcomes of HydraFacial last. The treatment provider will discuss the sustainability of the procedure as well as other facets of the treatment with the patient at the time of the initial consultation.
Board certified plastic surgeon Dr. Bryson Richards provides HydraFacial treatment to patients in Las Vegas, NV, and surrounding locations.
Longevity of HydraFacial Results
A single HydraFacial treatment will take around 45 minutes to complete. This is a multi-step procedure.
Many patients enjoy significant skin improvement and a dazzling, even looking skin tone with just one treatment session. This comprehensive facial treatment offers these smooth, hydrating effects for around five to seven days, or even more in certain cases.
Ideally, patients should undergo one HydraFacial treatment monthly to attain longer lasting results and sustainable improvement in the appearance of fine lines, facial wrinkles, pigmentation issues, whiteheads and blackheads, oily skin, clogged pores, and acne.
With regular monthly maintenance treatments, the effectiveness of the outcomes lasts beyond a week. In such cases, patients are able to experience beautiful, healthy skin throughout the gap between two treatment sessions.
Certain experts recommend that a patient should plan to undergo a series of six HydraFacial treatments initially to improve problems related to skin texture and tone.
Patients will experience deeper and more sustainable outcomes after a series of six treatments. After that, the patient may choose to undergo maintenance treatments, preferably every 30 days. But it is vital to understand that the potential sustainability of HydraFacial outcomes may differ between patients.
How to Improve Longevity between Treatments?
Drink lots of water
HydraFacial aims to hydrate the skin. Remaining properly hydrated between treatments allows the outcomes to sustain for a more extended period.
Patients should drink at least the recommended eight glasses of water daily to experience improvement in their skin. The increased moisture adds fullness to the skin and keeps it elastic while flushing toxins out of the body.
Apply moisturizer
Using moisturizer on the skin daily helps it remain hydrated. The skin will lock in the moisture. Patients can choose a moisturizer which contains sunscreen to protect the skin against sun damage as well.
Repeat Treatments to Extend the Outcomes
Patients who want to experience optimal outcomes over a period should undergo HydraFacial treatment every month or two. The skin will acquire a lasting difference in appearance and texture after around six treatment sessions.
A skin care expert will usually recommend a professional facial such as HydraFacial to be received every four weeks.
This is the approximate amount of time it takes the skin to complete the full cycle of skin cell growth and exfoliation. Regular HydraFacial treatments help maintain this process optimally and offer the skin more clarity, evenness, and youthfulness.  
A single HydraFacial treatment can allow a person to enjoy dazzling skin all month long. If an individual experiences certain skin conditions such as frequent acne breakouts, they may need to adjust the frequency of facials according to the recommendations of the skin care expert.  
Cosmetic surgeon Dr. Bryson Richards receives patients from Las Vegas, NV, and nearby areas for HydraFacial treatment.
If you would like more information on cosmetic surgery procedures and treatments performed by Las Vegas, Nevada plastic surgeon, Dr. Bryson Richards please contact us at 702.870.7070
Taking new patients from Las Vegas, Bullhead City,  Laughlin, Pahrump, Mesquite NV and surrounding areas.