Fat Injections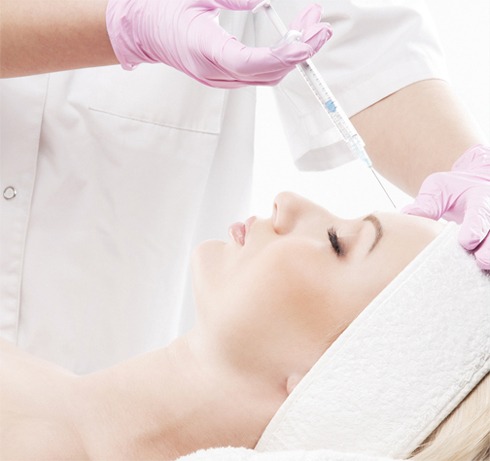 You may want to consider facial fat injectables if you want to undergo a facial rejuvenation procedure and don't think you are ready for facial plastic surgery, such as face lift. Facial fat sculpting through injection method is known as microlipoinjection. This can restore the contours on your chin, cheeks, and under-eye area. It can also add volume to your lips.
Microlipoinjection can be successfully performed along with other facial rejuvenation procedures, such as chemical peels, microdermabrasion, and Botox. Board certified plastic surgeon Dr. Bryson Richards provides fat injections treatment for the enhancement of facial contours to patients in Las Vegas, NV, and surrounding locations.
Basics of Autologous Fat Transfer or Microlipoinjection
Autologous fat transfer or microlipoinjection is a procedure in which your body's own fat will be used for plumping up emaciated areas around the face and adding volume where required. Autologous fat transfer means to use the body's own fat or tissues. There are three steps to autologous fat transfer because your own fat will be used:
The first step is gentle liposuction of excess fat from the buttocks, thighs, abdomen, and jowls
The second step is cleansing the fat cells after isolating them
The third step is injecting the purified fat into targeted areas through fat cell transplantation
Targeted Facial Areas
Creases in the forehead and between the eyebrows cannot be improved with fat injection treatment. Hollows under the eyes cannot be treated as well. Fat injections can be used for improving the contours or plumping up the skin under the nose, jawline, area between the nose and the jawline, and the temples.
Fat transfer can correct sunken, hollow areas, and scars on the face and neck. Special aspects of wear and tear can also be eliminated by facial fat injections. These generally appear with age in the form of wrinkles, marionette lines, frown lines, smile lines, furrows, and hollows under the eyes.
Fat transfer can be used for treating lips that have lost volume. It can also be used for treating depressions and scars. Autologous fat transfer could be a poignant option for people with these conditions who want to avoid invasive surgery and yet want more sustainable and natural looking results.
Dermal Fillers vs. Fat Injections
Fat transfer doesn't involve introducing any new or foreign material into the body. This is one of the biggest differences between dermal fillers and autologous fat transfer. This makes the procedure particularly suitable for people that are sensitive to foreign substances, such as hyaluronic acid or collagen.
Another important difference between autologous fat transfer technique and dermal fillers is that fat transfer results tend to last for a longer time. Facial dermal fillers, such as Juvederm and Restylane usually contain hyaluronic acid or other compounds that break down and get absorbed by the skin.
This means that results disappear over the course of few months making it necessary to get additional treatments. In contrast, effects of facial fat injections can last from several months to years. Cosmetic surgeon Dr. Bryson Richards receives patients from Las Vegas, NV, and nearby areas for fat injections for the enhancement of facial contours.
Contact Las Vegas Board Certified Plastic Surgeon Dr. Richards to Schedule a Consultation
If you would like more information on cosmetic surgery procedures and treatments performed by Las Vegas, Nevada plastic surgeon, Dr. Bryson Richards please contact us at 702.870.7070
Taking new patients from Las Vegas, Bullhead City,  Laughlin, Pahrump, Mesquite NV and surrounding areas.