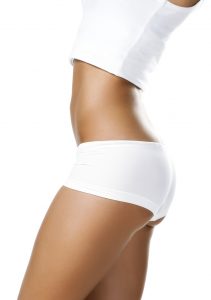 Halo, which is the world's first hybrid fractional laser, applies tunable non-ablative (1470nm) and ablative (2940nm) wavelengths to the same microscopic treatment zone to optimize outcomes and decrease downtime.
This innovative technology generates precise, reproducible, efficient outcomes that enhance the appearance of multiple skin conditions. Dynamic Thermal Optimization in combination with intelligent energy provides safe, even, and targeted treatments.
Halo is convenient to use and essentially pain-free. It sets a benchmark for laser resurfacing procedures in the future through offering a safe and robust long-term hybrid solution for laser skin rejuvenation. Board certified plastic surgeon Dr. Bryson Richards provides Halo Hybrid fractional skin resurfacing treatment to patients in Las Vegas, NV and surrounding communities in The Silver State.
Unique Features
Noticeable signs of aging such as wrinkles, scars, sagginess, and discoloration can result from long-term exposure to the sun, an active lifestyle and regular wear and tear of the skin.
An ablative or coagulative fractional treatment enables the epidermis to heal rapidly so long as the dermis is not damaged. Ablative fractional resurfacing is a proven procedure that removes aged tissue with minimal thermal injury involving mild to moderate downtime and morbidity.
On the other hand, non-ablative fractional resurfacing leads to thermal injury and tissue coagulation with lower morbidity levels. The Halo hybrid fractional laser is a combination of ablative and non-ablative wavelengths which are delivered to the same microscopic treatment site to optimize clinical outcomes and reduce downtimes. Halo is a safe and efficient procedure that enhances the patient experience.
Advantages
Halo offers unique advantages including:
Capability to treat pores through ablative and non-ablative wavelengths

Outcomes in just 1 to 2 treatments sessions vs. 3 to 5 traditional resurfacing treatment sessions

Lower consumable cost vs. leading competitor

More comfortable and painless in comparison to traditional fractional resurfacing (it does not require nerve blocks)

Quicker healing time
Patients who receive Halo notice a significant enhancement in the appearance of pigment and texture. They would receive such excellent outcomes in 1 to 2 Halo sessions while non-hybrid technology frequently require 5 to 6 treatment sittings to provide similar textural changes, without focusing on Halo's pigment correction abilities.
The Halo experience is unique to patients. The treatment itself is quite comfortable with only the need for topical anesthetic (no requirement for nerve blocks). Patients may use makeup within 24 hours of the treatment.
Key Treatment Aspects
Main treatments are as follows:
Sun Damage or dyschromia

Aging Signs

Improve the look of large pores

Discoloration

Enhance the appearance of fines lines

Poor texture

Enhance the appearance of mild scars

Correct uneven tone
Halo is effective on a majority of skin types on the face and body. Sought-after off-face treatments sites include areas such as the chest, arms, neck, hands, chest, legs, and scarring.
Halo sets the benchmark for laser resurfacing treatments of the future by offering a safe, effective, and tunable long-term hybrid solution for skin resurfacing. Judicious cosmetic surgeon Dr. Bryson Richards receives patients from Las Vegas, NV and other towns and suburbs in this part of the southwest for laser skin rejuvenation.
If you would like more information on cosmetic surgery procedures and treatments performed by Las Vegas, Nevada plastic surgeon, Dr. Bryson Richards please contact us at 702.870.7070
Taking new patients from Las Vegas, Bullhead City,  Laughlin, Pahrump, Mesquite NV and surrounding areas.