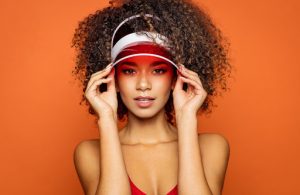 Your face is the first thing that people notice. But it is also the primary area of your body that gives away your age quite easily. This could be good or bad depending on your appearance.
Harsh cleaning agents, aging effects, and sun damage can make facial skin appear tired and wrinkled. However, now there is a unique skin rejuvenation procedure that can mitigate the skin imperfections such as age spots, freckles and acne, and take years off your face.
BBL or Broadband Light Therapy, also called Intense Pulsed Light therapy, uses advanced technology to generate more youthful skin with a more even tone and texture. BBL involves negligible risk, discomfort, and downtime. It is a non-surgical procedure which is FDA-cleared for treating sun damage and facial aging.
Board certified plastic surgeon Dr. Bryson Richards provides BBL therapy to patients in Las Vegas, NV and surrounding locations across the horizon.
Commonly Treated Conditions
Some conditions that are commonly treated with BBL therapy include:
Pigmented Lesions (e.g., freckles, age spots)

Uneven Skin Texture

Vascular Lesions (e.g., small blood vessels)

Skin Firmness
How does BBL work?
BBL's light energy will mildly heat the uppermost skin layers. The heat absorbed by the treatment areas will prompt your skin cells to produce fresh collagen. This procedure will revitalize your skin to its natural beauty making it more youthful, smoother, brighter, and dazzling. Additionally, the photo-thermal energy will remove fine vessels that lead to redness as well as decreased unwanted melanin that generates pigmented lesions.
The machine has cutting-edge cooling features which allow for the use of high-powered energy with negligible discomfort.
Numbing cream is usually unnecessary, but the provider may apply it to the treatment area for patients who find the treatment uncomfortable. BBL is a safe and effective way to attain more youthful skin. It is advisable to receive the treatment 2 to 4 times annually for best outcomes.
Areas of Treatment
BBL can address the skin in any area of the body. Sites such as the face, back of the hands, shoulders, neck, and chest are most popular for this treatment due to frequent sun exposure. Areas that usually produce best results with BBL treatment are:
Treatment Experience
BBL treatment is mild, non-surgical, and safe. Each patient has a different tolerance level, but typically there is no requirement for a topical anesthetic. If you feel uncomfortable during the treatment, bring this to your provider's notice. They will provide you a numbing cream for more sensitive regions.
Preparing for the Treatment
During the initial consultation, the treatment provider will explain how to prepare for the procedure. They will meticulously review all your medical information to make sure that you have a safe and effective procedure. You will be required to avoid direct sunlight or tanning bed use for some weeks before and after the treatment.
Furthermore, you will need to avoid taking specific medications that may make you more light sensitive. Committed cosmetic surgeon Dr. Bryson Richards provides BBL therapy to patients in Las Vegas, NV and nearby areas in this region of the southwest.
If you would like more information on cosmetic surgery procedures and treatments performed by Las Vegas, Nevada plastic surgeon, Dr. Bryson Richards please contact us at 702.870.7070
Taking new patients from Las Vegas, Bullhead City,  Laughlin, Pahrump, Mesquite NV and surrounding areas.