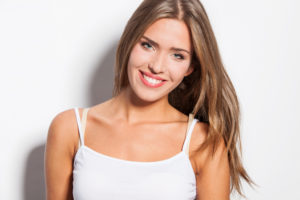 Breast lift ranks among the safer and more sustainable cosmetic surgery procedures with a low complication rate. However, as with any surgical procedure, a few risks are typically associated with breast lift. Patients should choose a fully trained and experienced breast surgeon for safe results and at the same time, cooperate with the surgeon and follow their instructions carefully.
Dr. Bryson Richards is a board certified plastic surgeon providing breast lift and other innovative and advanced procedures for the breast, body, and face. Dr. Richards provides breast lift to patients in Las Vegas, NV and surrounding locations.
Potential Risks
The following risks are potentially associated with breast lift plastic surgery:
Infection
Some risk of infection will be there during and immediately after the breast lift surgery. A dedicated surgeon will perform the procedure at a surgical center with a sterile environment. Antibiotics may be prescribed to the patient for a few days to further reduce the infection risk.
Abnormal and continuous pain, excessive swelling, pus, fever or warm skin, are common signs of infection. If the patient experiences one or more of these symptoms, she should consult the surgeon promptly.
Hematoma
In exceptional cases, uncontrolled bleeding may occur during or after breast lift surgery. This risk can be curtailed if the surgeon has reviewed the patient's health records in detail to take proper measures, and adjusted her current medications and supplements as required. The patient should transparently share information about her health condition, lifestyle habits and current medications.
Adverse Reaction to Anesthesia
Mild dizziness and nausea are the common after-effects of anesthesia, but in rare situations the patient may suffer a poor reaction to general anesthesia or an allergic response to lidocaine.
An extreme reaction may occur if the patient has an underlying medical condition. If an anesthesiologist or registered nurse anesthetist is present during the procedure, they will be able to spot the patient's response early and take steps to minimize the risk.
Delayed Healing
If the two sides of the incisions do not heal together or if the tissue on one side is dead, the post-surgical healing may become slow. Patients with a history of smoking are at a higher risk of delayed healing.
Among breast lift patients this problem is more common among the ones who undergo an anchor lift procedure. In such cases, the surgeon will trim away the dead tissue and re-suture both sides of the incision.
Numbness
Temporary loss of sensation or numbness may occur in the area around the areolas and nipples due to their relocation. In exceptional situations, the numbness in the area may become permanent. Temporary loss of sensation is a common occurrence, and not a cause of serious concern. Experienced cosmetic surgeon Dr. Richards receives patients from Las Vegas, NV and nearby areas for breast lift.
Unfavorable Aesthetic Outcome
Although the patient satisfaction rate in case of breast lift surgery is very high, but in rare cases, the patient may find the breasts to be uneven or asymmetrical after the procedure. A few patients may be unhappy about the new shape of the areolas. Revision surgery may be required in extreme cases.
If you would like more information on cosmetic surgery procedures and treatments performed by Las Vegas, Nevada plastic surgeon, Dr. Bryson Richards please contact us at 702.870.7070
Taking new patients from Las Vegas, Bullhead City,  Laughlin, Pahrump, Mesquite NV and surrounding areas.