Capsular Contracture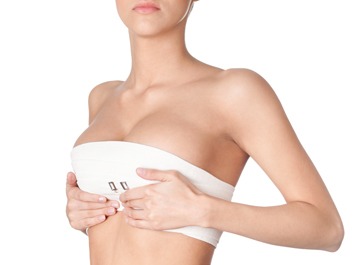 Women may need to undergo explantation or breast implant removal cosmetic surgery for a number of reasons. Implant rupture and capsular contracture could make it a medical necessity to have the implants removed or replaced. Some women may want smaller or larger sized implants due to changed preferences, which will also require them to undergo breast implant replacement.  
Board certified plastic surgeon Dr. Bryson Richards provides cosmetic and reconstructive procedures to patients in Las Vegas, NV, and surrounding communities.  
Preparing for the Surgery
Breast implant removal plastic surgery will involve some pre-operative preparation. Your surgeon will perform a careful medical exam before they clear you as a candidate for breast implant removal or replacement. If you smoke, they will require you to quit the habit for at least a few weeks before and after the surgery.  
If you are taking certain medications such as NSAIDs, vitamins, or herbal supplements, their schedule may have to be adjusted in consultation with your physician.  
Surgical Procedure
In normal circumstances, your breast implant removal or replacement plastic surgery may be performed using general anesthesia. The first preference of the surgeon will be to reopen the same incision through which the original breast augmentation surgery was performed. This way no new scarring will occur during implant removal or replacement.  
The surgeon will carefully take out the old or damaged implants and excise the scar tissue, if required. If implant replacement is not required, your surgeon may perform a breast lift at the same time of implant removal to provide a subtle lift and firmness to your natural breast tissue.  
If you have planned for implant replacement, a new breast pocket may have to be created surgically to accommodate implants of a different size or shape. Following the surgery, the incisions will be closed with sutures and the surgeon may insert temporary drains to collect excess fluid from the surgical site.  
Your breasts will be wrapped in a compression bandage after the surgery, which will be replaced in a few days with a special surgical bra. You will receive aftercare instructions from the surgeon's team before you return home after the procedure. 
Recovery 
In the first few days following your breast implant removal surgery, you may experience some soreness, bruising and swelling in the incision areas. Your surgeon will give prescription pain medications to keep you comfortable during this phase. In most cases, you can expect to return to your normal routine or go back to work in about one to two weeks.  
Personal Decision
Whether you want to have breast implant removal with or without breast lift or an implant replacement surgery is usually your personal choice. You should carefully evaluate all your options in close consultation with your surgeon, and then make a well-informed decision.  
Breast implant removal surgery may not be the best idea if you have had a breast augmentation just a few months ago, and are dissatisfied with the initial aesthetic results. You may need to give yourself six months to a year before you can finally determine your aesthetic preferences. 
Cosmetic surgeon Dr. Bryson Richards receives patients from Las Vegas, NV, and nearby areas for safe and proven plastic surgery procedures.  
Contact Us to Schedule a Consultation
If you would like more information on cosmetic surgery procedures and treatments performed by Las Vegas, Nevada plastic surgeon, Dr. Bryson Richards please contact us at 702.870.7070
Taking new patients from Las Vegas, Bullhead City,  Laughlin, Pahrump, Mesquite NV and surrounding areas.