Beautiful Breast Augmentation Implant Types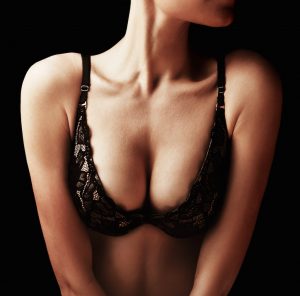 One of the key decisions in breast augmentation cosmetic surgery is to choose the right type of breast implants to meet the patient's unique aesthetic goals. As an experienced plastic surgeon, Dr. Bryson Richards educates his patients about the pros and cons of different implant types to help them make the right choices. Dr. Richards receives patients from Las Vegas, NV and surrounding communities for various procedures.
Primary Classification
Breast implants are available in two primary classes: silicone gel and saline filled implants. Each type of implants offers its own benefits and limitations. The final outcome of breast augmentation plastic surgery will be impacted by the choice of implants made by a patient.
Silicone Implants
The FDA approved breast implants with a silicone gel core in 2006 for women in age group of 21 and above. According to recent ASPS figures, about two-third of patients choose silicone implants today. The look and feel of these implants is more natural because the consistency of the silicone gel is closer to the organic breast tissue.
However, one of the concerns with silicone implants is that in case of implant rupture, the damage can remain undetected for some time. This limitation has now been addressed with highly cohesive silicone gel based implants, where the silicone will not flow out of the broken implant shell.
Saline Implants
Saline implants, as the name suggests, are filled with a saline solution in their core. Latest qualities in saline implants are soft and durable. These implants are approved by the FDA for women in the age group of 18 and above. Implant size can vary from 120cc to 850cc. The advantage here is that the incision size can be relatively smaller because saline solution can be filled after the implant has been surgically inserted in a deflated state.
Another key advantage of saline implants is that the saline solution is biocompatible, and poses no risk in the event of implant leakage. Leading cosmetic surgeon Dr. Richards will recommend the most appropriate implant types to his patients in Las Vegas, NV and nearby locations.
Shape of Implants
Implant shape should be chosen according to the patient's body type and her personal aesthetic needs.
Round-shaped Implants
This is a more common shape that resembles a compressed sphere. Options are available ranging from low profile to high profile round implants. A woman can achieve improved lift, fullness, and cleavage with these implants.
Teardrop-shaped Implants
Teardrop shaped breast implants have sloped contours that are designed to appear fuller at the bottom as compared to the top. This shape mimics the natural shape of breasts. These implants provide a higher projection as compared to round implants with the same volume.
Texture of Implants
Breast implants can be textured or smooth. Smooth surface is sleek and unvarying, while the texture surface provides a rough traction to the implant. Smooth implants are more popular because the implant can move without friction inside the breast pocket. Textured implants are believed to have lesser chances of capsular contracture, according to some surgeons.
If you would like more information on cosmetic surgery procedures and treatments performed by Las Vegas, Nevada plastic surgeon, Dr. Bryson Richards please contact us at 702.870.7070