Liposuction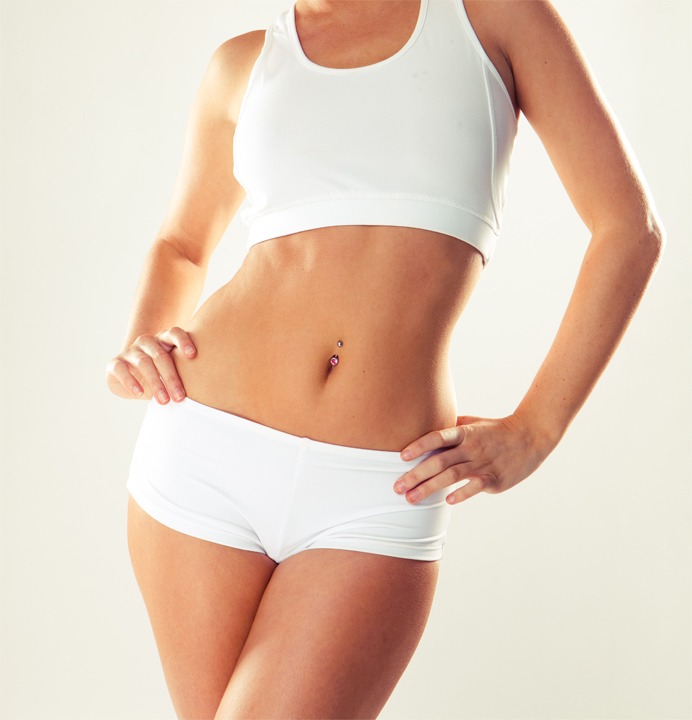 Most patients do not experience a re-growth in fat cells in the treated area after liposuction cosmetic surgery. The body will not produce new fat cells as long as the patient maintains a stable body weight after the procedure, or even puts on a moderate amount of weight over time.
In general, the adult human body cannot generate new fat cells. The fat loss in the liposuction treated sites is permanent, and the fat cells removed from a specific area will not return. Board certified plastic surgeon Dr. Bryson Richards provides liposuction to patients in Las Vegas, NV, and surrounding communities.
Fat Cell Growth with Significant Weight Gain
In case the patient puts on a moderate amount of weight in the years after liposuction, the fat cells remaining in the treated sites will merely become bigger by accumulating more fat within the existing cell membranes.
But if the patient puts on a large amount of weight (ten percent of their body weight or more), new fat cells may develop in various parts of the body. This may include liposuction-treated areas as well.
Upon gaining a significant amount of weight, an adult body experiences an increase in the number of fat cells (lipocytes) that are developed from the existing pleuripotential connective tissue cells. These new cells are created through the process of differentiation. This process involves the conversion of the existing connective tissue cells to immature fat cells (lipoblasts).
The lipoblasts will slowly become mature fat cells as the patient puts on weight over time. Fortunately, relatively lesser fat would deposit in the liposuction treated sites.
The patient will still be able to enjoy the body contouring advantages of liposuction plastic surgery to a certain extent, even upon gaining a significant amount of weight.
Safe Amount of Fat Cell Reduction with Liposuction
In the hands of an experienced plastic surgeon, the patient will undergo fat removal through liposuction in a conservative way. The safe limit for fat removal in a single session of liposuction is around six to eight pounds (three to four liters). This may differ slightly according to the patient's body weight, health, fat deposits, and other aspects.
More fat removal in a single session may increase the risks of complications for the patient. But some patients may need more fat removal beyond six to eight pounds. For such patients, the plastic surgeon will recommend breaking the procedure down into two to three phases.
Every phase will be spaced at least one month apart and will be performed as individual liposuction surgery.
Cosmetic Limitations with Excessive Fat Elimination
Other than the medical risks associated with excessive fat removal, the patient may also experience an increased risk of developing sagging or loose skin, folds in the treated sites, and dimpling. If fat deposits are present in a specific area for a long time, they may cause the skin in the region to stretch permanently and lose its elasticity.
If a large amount of fat is eliminated from such areas, the site may deflate, and the skin may become saggy. The surgeon may recommend that such patients undergo a liposuction procedure along with a breast lift, lower body lift, or tummy tuck, depending on the treated region.
Cosmetic surgeon Dr. Bryson Richards receives patients from Las Vegas, NV, and nearby areas for liposuction.
If you would like more information on cosmetic surgery procedures and treatments performed by Las Vegas, Nevada plastic surgeon, Dr. Bryson Richards please contact us at 702.870.7070
Taking new patients from Las Vegas, Bullhead City,  Laughlin, Pahrump, Mesquite NV and surrounding areas.