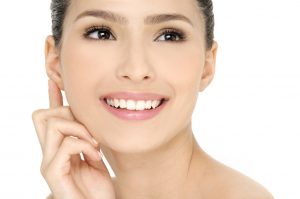 Otoplasty (ear surgery) is designed to reshape one or both ears. Patients who are unhappy with the shape, size, or orientation of their ears can change their appearance through this outpatient cosmetic surgery.
Otoplasty also encompasses ear/earlobe reduction and cauliflower ear surgery to eliminate and re-contour excess cartilage and skin. The ears are a prominent area of the body, and many ear surgery patients experience a dramatic increase in confidence and self-esteem after undergoing otoplasty surgery to offer their ears a more appealing look.
Board certified plastic surgeon Dr. Bryson Richards provides ear reshaping surgery to patients in Las Vegas, NV, and surrounding communities.
Outcomes with Ear Pinning
In case the patient has protuberant ears, ear pinning is undertaken to position the ears more closely to the sides of the head. This procedure combines removing the skin from behind the ear, cartilage sparing, and scoring techniques.
This blend of techniques enables the surgeon to develop a desirable shape and position of the patient's ears.
Outcomes with Cartilage Manipulation
In cartilage scoring techniques, the surgeon will place an incision in the cartilage to add, remove, or rearrange the tissue. There is a higher chance of scarring when these techniques are used, but the scars are discreet.
Cartilage sparing techniques involve the use of sutures and stitches to change the position and shape of the ear. A cartilage sparing otoplasty surgery is non-invasive and offers smooth, natural-looking ear contours.
Outcomes with Reconstructive Otoplasty
Reconstructive ear surgery refers to a type of otoplasty used to correct injuries or deformities.
This procedure is often used to correct Microtia, which is a congenital ear defect that develops in around three out of every 10,000 live births. Injuries that may warrant reconstructive otoplasty include lacerations, burns, and torn or infected piercings.
Reconstructive otoplasty combines various surgical techniques and other reconstructive procedures to create a natural-looking human ear. Sometimes the surgeon may remove cartilage from the patient's ribs to enhance the ear and help it achieve a more natural appearance.
Outcomes with Ear Reduction Surgery
Certain patients are more concerned with the shape and size of their ears rather than how far they protrude from the side of the head. A type of ear reshaping surgery, known as ear reduction, is used to sculpt oversized ears offering the patient a more natural appearance.
Ear reduction plastic surgery, which may involve earlobe reduction, is an outpatient procedure that can be performed on adults and children.
During the procedure, the surgeon will eliminate undesirable skin and cartilage and reshape the ear to develop a more natural-looking size. Ear reduction can offer balance and symmetry to the ears and face and is often performed in combination with ear pinning.
Benefits of Ear Surgery
After the procedure, patients will enjoy various benefits of otoplasty surgery, such as:
Safe procedure: Little to no risks involved

Can correct various ear aberrations

Children can avoid teasing by peers

Improved confidence and self-esteem

Minimal downtime: Around one week

Minimal scarring after healing

Natural-looking outcomes

Patients can choose how their ears appear
It is important to understand that otoplasty cannot magically create wonderful ears. Therefore, it is vital to take this procedure seriously and comprehend the realistic outcomes and risks involved.
Cosmetic surgeon Dr. Bryson Richards receives patients from Las Vegas, NV, and nearby areas for ear reshaping surgery.
If you would like more information on cosmetic surgery procedures and treatments performed by Las Vegas, Nevada plastic surgeon, Dr. Bryson Richards please contact us at 702.870.7070
Taking new patients from Las Vegas, Bullhead City,  Laughlin, Pahrump, Mesquite NV and surrounding areas.