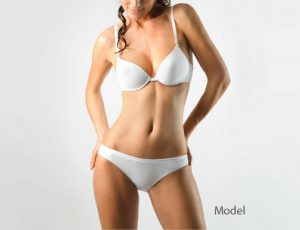 Abdominoplasty, more commonly and popularly known as the 'tummy tuck' surgery is an aesthetic procedure performed by a cosmetic surgeon. Abdominoplasty is a cosmetic surgery that aims to trim the tummy by removing the excess fat and loose skin that deposits in the abdominal region of the body. This surgical procedure also involves the tightening of the muscles present in the abdomen, resulting in a well-toned and flatter tummy.
However, this surgical procedure is not recommended for just about any tummy firming requisites. This plastic surgery focuses more towards a target group of people who have flabby skin and fat concentrated in the abdominal region. It is more sought after by people post pregnancy, post rapid weight loss or by someone who experiences severe fluctuations in weight. In these cases the abdomen alone is left flabby and sagging. Healthy people bestowed with a good weight and those who are proportionally built can sometimes have a protruding tummy that is loose and sagging. Ageing and heredity herein are key factors that contribute towards this classification of abdominal fat. Abdominoplasty can help address these issues as well.
Abdominoplasty plastic surgery
See Tummy Tuck Before & After Photos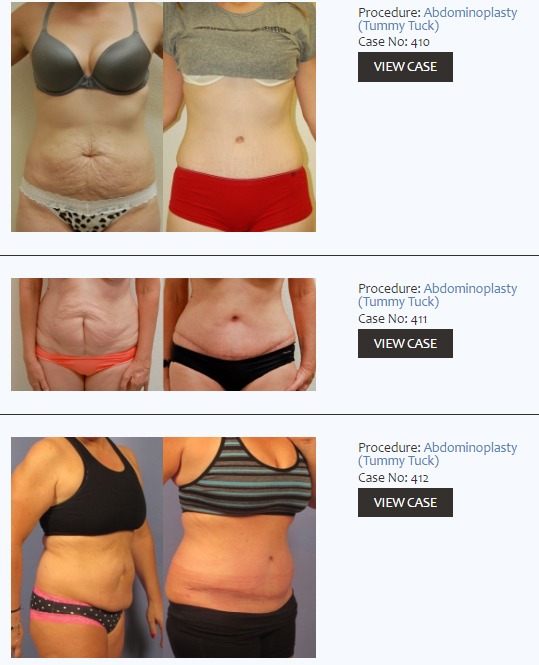 Depending on the requirements of the plastic surgery which differs from case to case, the overall procedure generally takes about one to five hours for completion. In some cases one might have to stay overnight. It should be noted that this surgical procedure is performed under general anesthesia.
There are predominantly two categories that the abdominoplasty procedures fall into. One being the complete abdominoplasty and the other being partial/mini abdominoplasty. Dr. Richards explains that in complete abdominoplasty, two surgical incisions are made. One is a long incision from hipbone to hipbone. The second incision involves the surgical movement of the belly button region.
On the other hand, in the case of mini/partial abdominoplasty, it is required to make just one short incision and it is not necessary to surgically move the belly button. This surgical procedure is primarily performed in cases where fat is accumulated below the navel area. The partial abdominoplasty procedure comparatively takes lesser time of around one to two hours, while the complete abdominoplasty procedure takes up to five hours or more.
Recovery from abdominoplasty
Depending on the severity of the case and other factors involved, recovery can take anywhere from few weeks to few months to resume normalcy. To aid the draining of any excess blood or fluid that may accumulate initially, small tubes might be placed under the skin temporarily. During the first few days there might be some discomfort and you might witness some scars and bruising, which with utmost care and time will eventually fade away. A compression garment or supportive abdominal binder or helps control and reduce the swelling and provides ample support to the healing abdomen. The compression garment is further effective in enabling the skin to take shape. Dr. Richards further imparts certain tips to aid the recovery. During this period of recovery, it is advisable not to undertake any strenuous activities that could strain your body. It would also be a wise decision to eliminate nicotine usage completely throughout the period of recovery.
If you would like more information on cosmetic surgery procedures and treatments performed by Las Vegas, Nevada plastic surgeon, Dr. Bryson Richards please contact us at 702.870.7070
Taking new patients from Las Vegas, Bullhead City,  Laughlin, Pahrump, Mesquite NV and surrounding areas.