Tummy Tuck (Abdominoplasty) Plastic Surgery Before And After Photos
Abdominoplasty, commonly known as tummy tuck, is a cosmetic surgery procedure to restore a tighter, firmer and more youthful mid-section. At the time of pre-operative consultation, the surgeon will educate the patient about various aspects of tummy tuck to help them make an informed decision.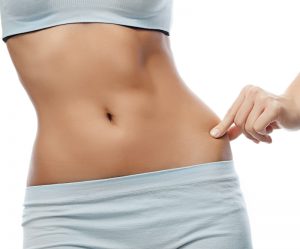 Some surgeons may like to present tummy tuck before and after photographs at the first appointment. This can help the patient understand the potential benefits of the procedure in a better way. Board certified plastic surgeon Dr. Bryson Richards provides tummy tuck surgery to patients in Las Vegas, NV, and surrounding communities.
What are Abdominoplasty Before and After Images?
Tummy tuck or abdominoplasty 'before and after images' refer to a set of photographs pertaining to a previous patient who has undergone the same plastic surgery procedure with a satisfactory outcome. The set includes photographs taken prior to the surgery and at different stages after the surgery.
These images can serve as an effective visual aid to help a new patient understand the tummy tuck procedure clearly and make a well-considered decision.
'Before and after' pictures will be used discreetly and the surgeon will obtain them with the full consent of the patient. The practice will maintain the patient's confidentiality as per the established protocol. The only goal of the surgeon in this case is to use these photos to educate a new patient about tummy tuck surgery.
Now the defining topic inside this larger topic is digital technology. Digital technology has changed the game in the plastic surgery industry and about every industry that exists on this planet. Patients can see these amazing pictures from their own living room or at a sporting event during halftime for example.
A patient can apply these pictures to themselves and their own situations for a deeply salient decision.
Advantages
A new patient may have only a limited understanding of tummy tuck surgery, and it may sometimes be difficult to verbally explain the actual effectiveness of the procedure. This is where before and after photos can play a useful role and show visual results of the procedure. Some patients may be unsure whether to choose a full or partial tummy tuck surgery, and whether to combine tummy tuck with another procedure for more effective results.
The patient can gain a better perspective about various treatment options with the help of before and after photos. The surgeon can use the photos to make sure that the patients are able to make informed choices. Responsible cosmetic surgeon Dr. Bryson Richards receives patients from Las Vegas, NV, and nearby areas for tummy tuck.
Expectations from the Surgery
In any cosmetic procedure, it is very important for a patient to know clearly what the procedure can or cannot do for them. Despite the best explanations of the surgeon, a patient may sometimes misinterpret what kind of aesthetic goals may be achieved with tummy tuck. Patients should know it is not a weight loss surgery, but a body contouring procedure.
If a patient forms wrong expectations, the final results can be disappointing for them, even if the procedure is successful. This undesirable situation can be avoided with the help of tummy tuck before and after photos.
The surgeon may use these pictures to ensure that the patient forms realistic expectations from the procedure in order to achieve satisfactory results.
The surgeon may also include tummy tuck before and after photographs on the practice website for free access to all which Dr. Richards does on his stellar and awesome website.
These pictures are amazing and for the tummy tuck in particular any patient can realize the full gravity on what to expect. All that unsightly fat can be sucked away and any patient will look much better in a bikini or in a bathing suit or in any other location for that matter. Stomach fat does not appeal to anyone and stomach fat that does not go away no matter how much someone exercises is frustrating.  
If you would like more information on cosmetic surgery procedures and treatments performed by Las Vegas, Nevada plastic surgeon, Dr. Bryson Richards please contact us at 702.870.7070
Taking new patients from Las Vegas, Bullhead City,  Laughlin, Pahrump, Mesquite NV and surrounding areas.